2020 Has Been Quite a Year
By: Roy Wells 
God, grant me the serenity to accept the things I cannot change,
courage to change the things I can, and wisdom to know the difference.
Reinhold Niebuhr (1892-1971)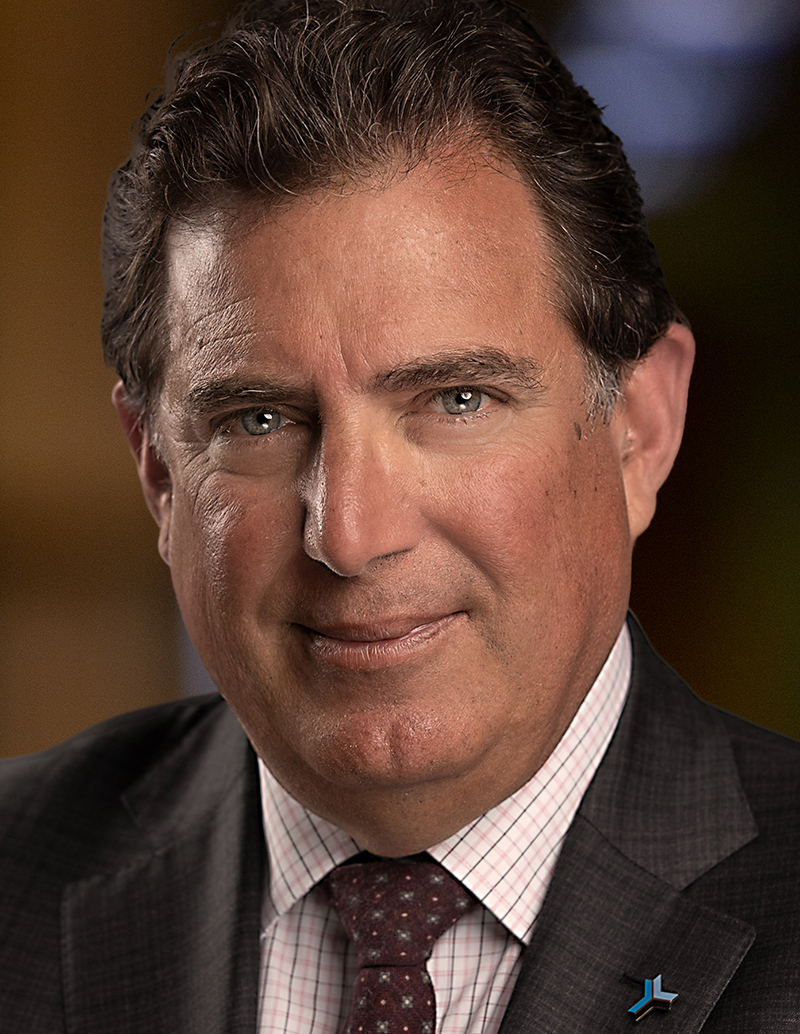 I have learned in this life is that you can only worry about those things you can control and that it is a waste of energy and emotion to worry about those things you cannot control.  As we close the books on 2020, I have to say that this lesson was never more relevant for me and the team at Triad Strategies.  Our plan for 2020 was to build upon our solid foundation, continue to grow market share, and add additional services. We did not let a global pandemic prevent us from executing on that plan.
We made several decisions in 2019 that we planned to rollout in 2020.  First, working with the Arbinger Institute to introduce the principles of an "Outward Mindset" to the team.  Second, working with High Performing Culture and David Freidman to create The Triad Way. Third, working with Rich Berry (a fellow Vistage member) and Loren Bahnik from 425 Consulting Group to implement Microsoft Teams as our collaboration platform.  We began implementing these programs at our staff retreat on January 16-17 of 2020 in our new office space and conference center which we had just moved into a week earlier!
Well, fast forward two short months, the office was closed, the entire team was working remotely, and like everyone, we experienced the initial shock, anxiety, and fear of the unknown.  Most of our clients in the hospitality and tourism spaces closed, and others were in trouble due to the economic shutdown.  Every business was facing a harsh economic reality and asking themselves how do we survive this "new normal?"
We quickly surveyed this new landscape and felt the need to chart a different course, one that was  more resilient and flexible. We developed the rallying cry – "Adapt for Success" and focused our efforts on managing what we could control, providing everyone with the flexibility to manage their lives, while providing our clients with the service they expected.  As a business we did everything we could to manage cashflows, reduce expenses, and utilize our skills to deliver our services remotely and virtually.
Despite the challenges that COVID-19 slammed in front of us, we delivered for our clients, for our community, and for each other. We demonstrated that we could deliver success for our clients despite the capitol complex being closed; we directed limited resources to support our brothers and sisters facing food insecurity; and met the needs of our Triad family, since we were all in this together as we safely navigated these uncharted waters.
Triad's advocacy and communications and government affairs teams, brainstormed on how to provide our clients with opportunities to meet with public officials who were as remote as we were. They quickly pulled together a series of webinars to put our client's issues in front of decisionmakers:
Team Triad never missed a beat and quickly learned how to reach out to public officials, reporters, and staff who were also working virtually, and in many instances, we utilized all of our resources to simply keep many of our client's businesses operating safely during the pandemic.
In addition to connecting clients with decision makes, we partnered with clients and organizations to highlight needs and issues facing our communities due to the impact of the pandemic:
We never let the pandemic interfere with our commitment to lifelong learning and staff training and development.  Brandi Davenport and I delivered Arbinger's Developing and Implementing and Outward Mindset virtually to the team over the summer.  In addition, we held a virtual staff retreat and received training in how to "Debrief to Win" by former "Top Gun" instructor Robert "Cujo" Teschner.  We also worked with John and Ed Dame and rolled out our new strategic planning process and established defined goals and vision through 2024.
Despite the unprecedented impact of COVID-19, we successfully made our way through 2020. I could not be prouder of how Team Triad stepped up this year and stayed focused on what we could control.  We will emerge from 2020 as a stronger team and firm. Our rallying cry, "Adapt for Success" kept us focused on moving ahead, and at every turn, we decided that "when life throws you lemons, make lemonade."