Overheard at Triad
The Triadvocate
Our thoughts, ideas and musings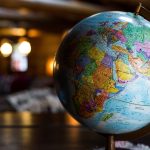 Featured
World Affairs Council
Living in the midst of COVID-19, several of Triad's clients (along with Team Triad) learned flexibility is key in maintaining service to the communities and stakeholders you serve.
January 27, 2023 Let's begin this week's festivities with a show-of-hands question:[…]
Client Impact
Recent News
By: B. Hunter-Davenport  The Philadelphia Tribune recently honored several women from throughout[…]

By: Roy Wells  Team Triad continues to receive accolades and recognition of[…]

By Brandi Hunter-Davenport  Triad Strategies recently formed a partnership with the Philadelphia[…]
January 6, 2023 We start our festivities this week (and this year)[…]

By: Megan Dapp A strong brand is imperative for every company. You[…]

December 30, 2022 Between the last time we all gathered here and[…]

By: Roy Wells  It is hard to believe that I have been[…]

December 9, 2022 Gov. Tom Wolf has ordered the Commonwealth's flags to[…]

December 2, 2022 It is unclear how much longer the nation can[…]

November 18, 2022 With the ink barely dry on the 2022 elections,[…]

Passed legislation that will reduce barriers to mental health care, improve the care that people receive, and make it easier to coordinate treatment for physical and mental health.