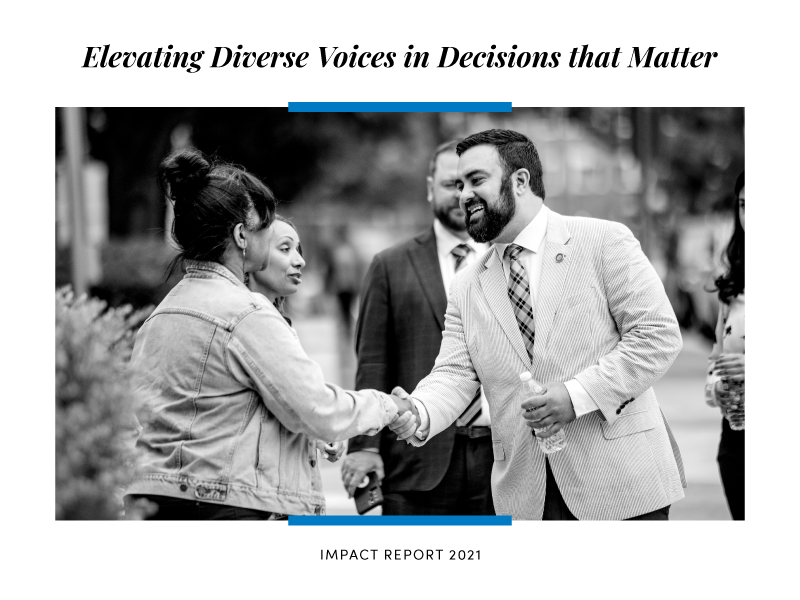 Triad Strategies LLC is a bipartisan public affairs firm headquartered in Harrisburg, PA, with offices in Philadelphia and Pittsburgh. We provide government affairs, advocacy and communications, and association management services to organizations seeking to influence and create opportunities in the public and private sectors.
Our business is to understand your business, so that we can apply our insight, creativity and experience to help you achieve your goals. We begin by developing a deep understanding of your mission and goals. We provide you with a team of dedicated public affairs consultants and media professionals with decades of experience managing public policy issues. 
Our people have bipartisan relationships across the broad scope of government at local, state and federal levels.  Our experience across a multitude of industries and organizations, in dozens of policy areas, means that we rarely encounter a challenge for which we cannot devise a solution.  We believe that no team in Pennsylvania brings as much to the table on your behalf.
Please contact us to discuss how we can help you elevate your voice in Pennsylvania. 
Advocacy & Communications
Strategic Business Services
Triad Team
Trust is at the center of every successful relationship.  Our lobbying firm strives to be a trusted adviser to government, business, and nonprofit leaders.  By establishing, developing and maintaining relationships in Washington, D.C., Harrisburg, Philadelphia, Pittsburgh, and throughout Pennsylvania, we are able to present your issue to the decision-makers who have come to trust our advice and counsel.
Here are just a few
things that we've done lately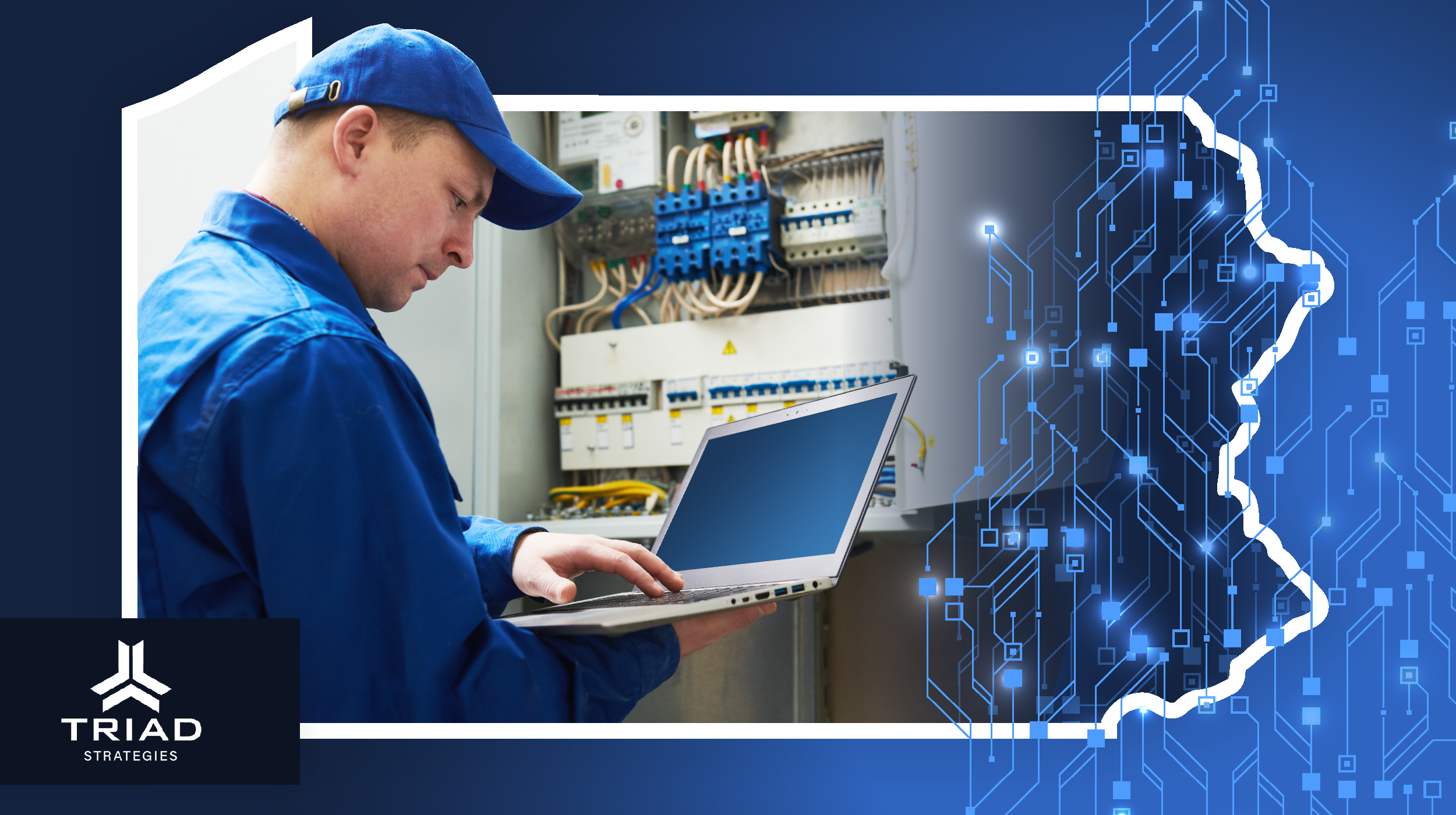 Contributing to a High Tech Workforce 

In June, the House of Representatives passed legislation introduced by Rep. Donna Oberlander to establish a sales and use tax exemption for certain equipment purchased by computer data centers and their tenants. Following action in the House, the legislation was passed by the Senate and ultimately signed into law by Governor Tom Wolf.
Like sales tax exemptions for other industries in the Commonwealth, this legislation will provide incentives for technology companies to locate data centers in Pennsylvania, creating capital investments and high paying jobs. Passage of this legislation allows Pennsylvania to compete with Ohio, West Virginia, New York, Virginia and nearly 20 other states that have implemented sales tax exemption programs allowing for new investments from companies not formerly located in Pennsylvania. This legislation will create jobs, sustainable tax revenue, promote economic growth and development of a high-tech workforce.
Triad Strategies was pleased to contribute to this effort on behalf of our clients who stand to benefit.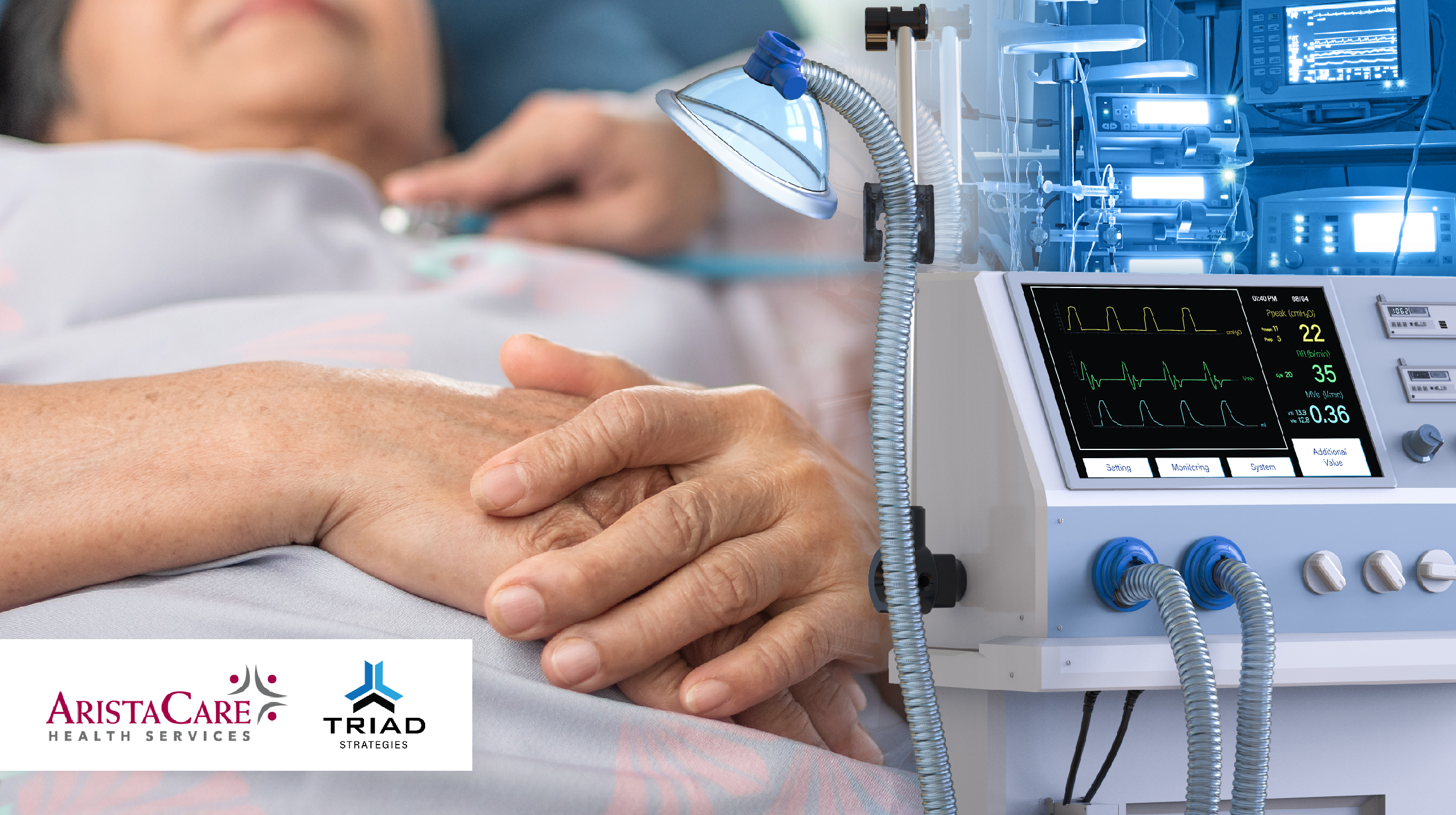 New Funding for Critical Ventilator Care

Pennsylvanians whose lives are dependent on critical ventilator support have been at risk of seeing their specialty care homes close over the last several years. Sadly, chronic underfunding at the state level and insufficient Medicaid reimbursements put these facilities in jeopardy.
This created an access-to-care crisis, the pandemic made it worse.  At least six facilities were forced to close their respiratory units. AristaCare -- one of a select list of providers that specialize in this care -- engaged Triad to statutorily require necessary support from the state. Significant changes would need to be made as part of the state budget.
Knowing the complexity of the issue and the challenges that came with it, Triad worked with health policy experts at DeBrunner & Associates and other allies to develop a comprehensive outreach plan to persuade and engage lawmakers. committed to saving these facilities and supporting their residents and families. Triad was able to support AristaCare's needs by combining media outreach, editorials and commentaries, and carefully crafted legislative language supported by real-world facts.
The newly enacted legislation and funding will ensure ventilator and tracheostomy care will be available for years to come. Now, families of loved ones who have been seriously injured in accidents; suffered life-changing effects from strokes; or live with diseases like ALS and are dependent on vent-trach care can access necessary treatment.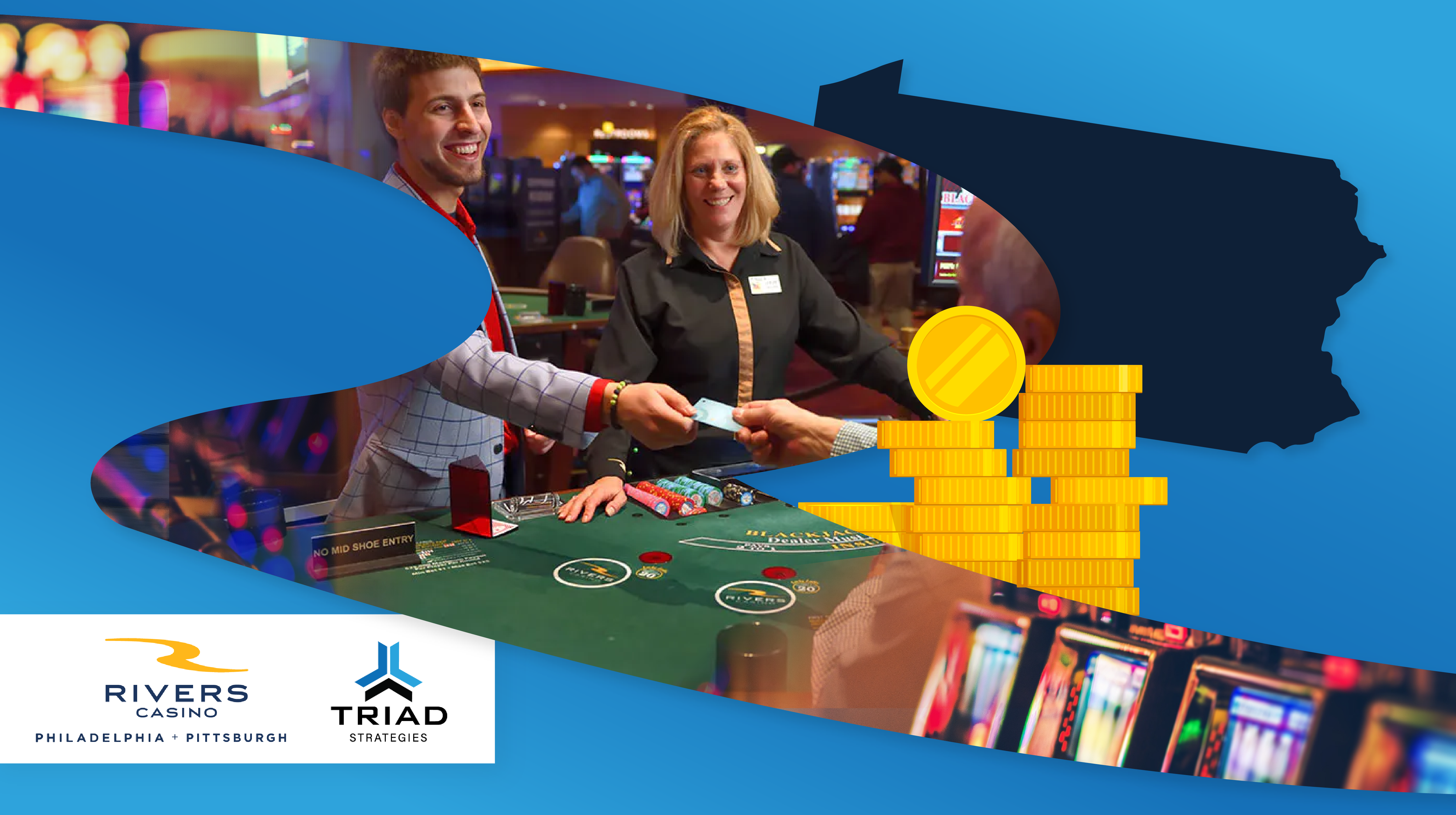 Protecting 20,000 jobs and $2 billion in PA tax revenue

Just as Pennsylvania's casinos were beginning to recover from the devastating financial impacts of the COVID-19 shutdowns, legislation was once again poised to move that would allow up to 80,000 slot machines to be placed in bars, restaurants, convenience stores and other venues across the Commonwealth. Powerful out-of-state interests were lining up support for so-called "distributed gaming", which would cripple the state's successful gaming industry and imperil the $2 billion in tax revenue created by the state's casinos. Perhaps worse, distributed gaming would have a further negative effect on the PA Lottery and the programs it supports for our seniors.   
Based upon the experiences in Illinois, where distributed gaming is legal, the casino industry suffered a 20% decline in revenue, which costs the state of Illinois millions of dollars in lost tax revenue. Distributed gaming supporters also conveniently ignore the social costs of massive gaming expansions, where the machines are not well-regulated and easily accessible to children and people with gambling problems.  Perhaps worst of all, these neighborhood slot machines tend to be placed in poorer communities and communities of color and not in more affluent areas. 
Working with our industry partners, Triad Strategies was successful in beating back this ill-conceived effort to bring slot machines to every Pennsylvania street corner, thereby protecting the PA Lottery, the taxpayers, the 20,000 Pennsylvanians who proudly work in the casino industry and the hundreds of vendors who do business with Pennsylvania casinos every day. 
Funding PA's Transportation Infrastructure
Reliable roads and bridges are paramount in any community's efforts to grow and attract new businesses. But to the dismay of many, Pennsylvania has been struggling for years in supporting this vital asset.
With billions in unfunded projects clogging the pipeline of the state's transportation needs, many in Harrisburg were immensely concerned with the future of these projects following the pandemic-prompted economic decline. Few issues draw more attention from economic development experts than transportation needs. With less money coming to the state, how was Pennsylvania going to maintain is infrastructure?
Fortunately, through the combined efforts of the Associated Pennsylvania Constructors (APC), its members, and the team at Triad Strategies, lawmakers included a new infusion of critical dollars for transportation projects in the 2021-22 state budget.
While just about everyone in the state was looking to Harrisburg for additional support this year, lawmakers were torn on how and where to spend new funds. But with a carefully crafted messages that centered on the state's existing infrastructure needs and the importance of investing in family-sustaining construction jobs, the APC-Triad team helped secure $279 million in new funds for road and bridge projects.
Nearly everyone in Harrisburg agrees more needs to be done in transportation, and many options are now being considered. But thanks to this year's efforts, greater attention is being afforded to the matter while critical community projects will be getting funds they so greatly deserve.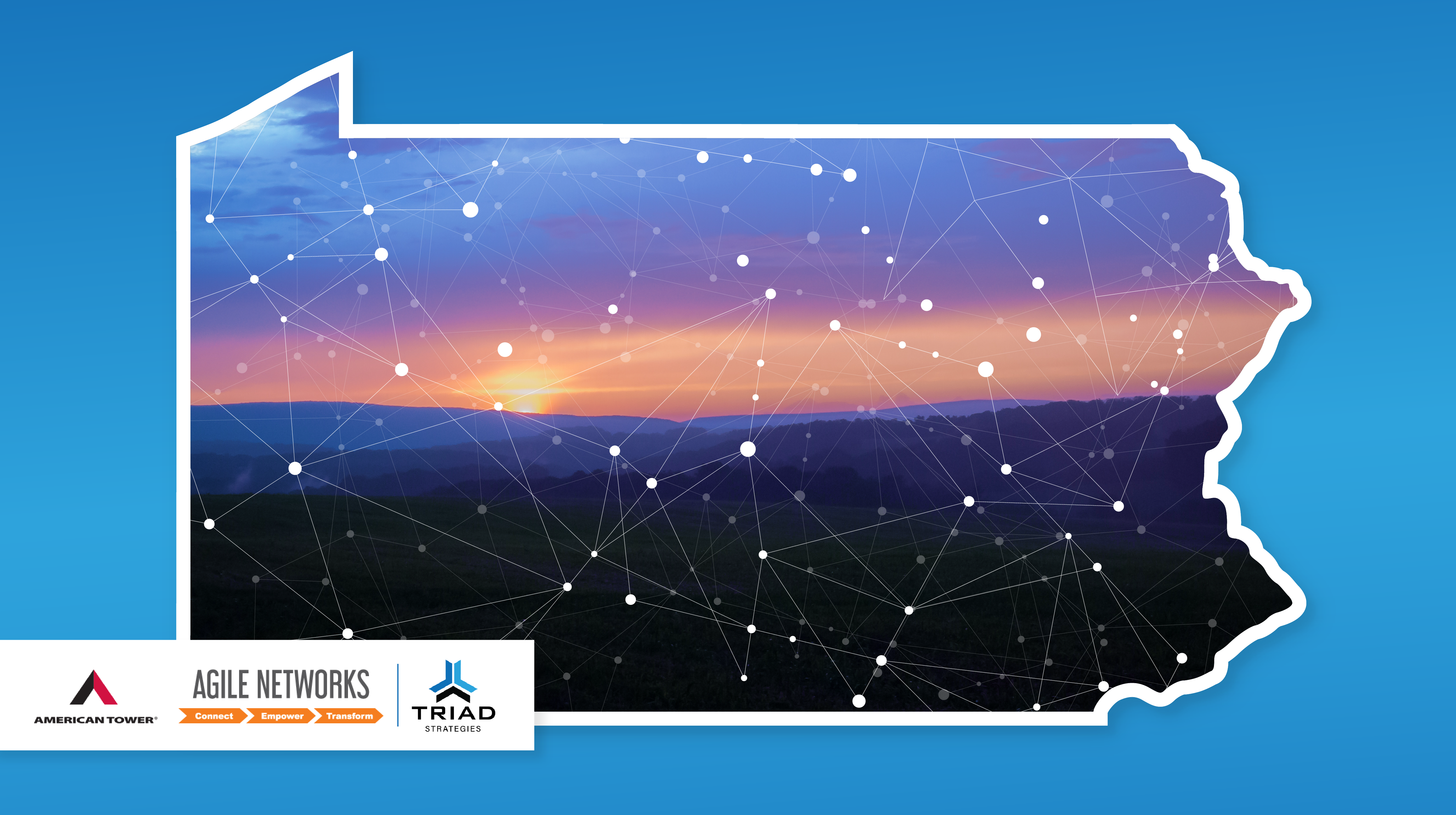 Bridging the Digital Divide

For years, wireless service providers have tried to craft legislation that would allow them to use municipal assets and rights-of-way to construct so-called small cells to help build out 5G service across Pennsylvania.  Those efforts have traditionally been unsuccessful as municipalities, wireless carriers, and organized labor could never agree on language that was fair to all concerned stakeholders.
That all changed this spring with the introduction and passage of HB 1621 (now Act 50 of 2021).  Thanks to painstaking compromise and the give-and-take of legislative negotiation, Pennsylvania is now the proud new home of one of the fairest and most comprehensive small cell laws in the country. Millions of Pennsylvanians will gain access to high speed 5G service which will help the state expand telemedicine, provide better access to education as well as a whole host of other benefits.  Municipalities and local governments will also be fairly compensated for the use of their assets.   
While there is no "silver bullet" for broadband service expansion into more rural areas of the state, Act 50 will be an important piece of that puzzle.  Triad Strategies was proud to advocate on behalf of American Tower/Agile Networks for its passage while we look ahead to the next challenge: bridging the digital divide for every Pennsylvanian, regardless of zip code.    
Bolstering the Commonwealth's Nursing Workforce 

COVID-19 heightened the competition for experienced nurses across the country. Employers both large and small, struggled to find qualified and experienced nurses available to fill critical positions. A solution that allowed the PA General Assembly to act swiftly and bring vital care to PA hospitals and health networks was SB 115, sponsored by Senator Lisa Boscola.
SB 115 provided PA with the authorization to join the National Nurse Licensure Compact (NLC) and allowed RNs to obtain multistate licenses and practice in 34 other states. It precluded nurses from the cumbersome, costly burdens associated with applying for additional licenses in these compact states.
Through our stakeholder partnerships in healthcare and recreation, Triad Strategies and its partners educated lawmakers on protections within the NLC, such as mandatory FBI and State Police background checks and fingerprinting and standardized licensure requirements among NLC states. These requirements ensure high quality care and reduce gaps in education. These protections allowed for bipartisan approval of SB 115, now Act 68 of 2021.
Act 68 will help both seasonal and full-time nurses obtain rewarding positions in the Commonwealth. According to the PA Department of Health, Pennsylvania is 4,000 registered nurses short of the minimum necessary to maintain daily healthcare functions. This legislation will bolster our nursing workforce, while ensuring access and quality of care for all Pennsylvanians.