By Mike Acker 
Friday, May 15, 2020 
All of us are looking for ways to shift our work to online platforms and still be able to connect and have the conversations that we need to have. The pandemic has changed the way we operate and the same goes for state government.  
We put the technology to use Wednesday by hosting a video conference call with Senate President Pro Tempore, Joe Scarnati. Nearly 50 participants – which included Triad staff and clients – were able to listen to Senator Scarnati from his senate office, hear his updates and engage in a Q&A session over the course of our 30-minute Cisco WebEx call.  
Senator Scarnati opened the call by sharing that this has been the most challenging time during his 25-year tenure in the legislature. He has seen events such as 9/11 and the Great Recession, but nothing has had such a profound economic impact as Covid-19. 
"With the onset of the pandemic, it just turned everything upside down."
– Senator Joe Scarnati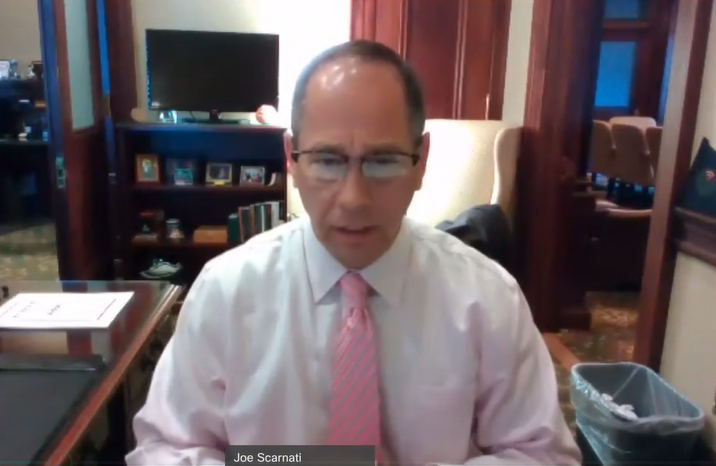 Senator Scarnati shared how the legislature has adapted with virtual changes that include committee meetings, taking votes and the general operation of the Senate. He explained the focus of his caucus is getting the economy reopen. He referenced SB 327 that he amended to include language that gives counties the authority to opt out of the emergency declaration and be the ones who determine the needs of their respective communities because he feels that the impact of the pandemic has been felt differently across geographies.  
He shared some insights into the upcoming budget process. The Commonwealth has lost billions in revenue due to the pandemic and with the lack of predictability of incoming revenues in the future, he believes there will be a 5-month flat-funding budget that will allow the Commonwealth to operate through the fall and better evaluate our position.  
He said they are also focusing on the influx of federal dollars to help alleviate the impact of Covid-19. He feels that they need to be dispersed quickly. He highlighted the passage of SB 959 – sponsored by Senator Camera Bartolotta – that provides funding for ventilator care in nursing homes. The bill passed unanimously in the Senate earlier in the week and will provide much needed access for high acuity facilities.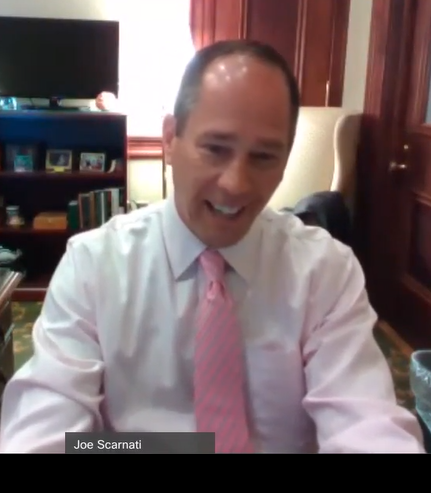 We engaged in a Q&A session addressing items such as RCAP, charter school reform sine die, post-traumatic stress injury legislation for first responders, increased broadband infrastructure and other technology needs. 
Senator Scarnati's final thought for our group was, "Don't be afraid to advocate for things, but advocate quickly."  
It was a great opportunity for Triad and our clients and we truly appreciate having that chance to connect.