By: Jennifer Mann, Senior Consultant, Triad Strategies
President, JL Mann Consulting, LLC
Wednesday, May 13, 2020
In 1935, John L. Jaindl bought his son five turkeys.  
Today, John L. Jaindl's grandson, David, continues the Jaindl tradition.  
Many may know the Jaindl name from their turkeys. The epitome of "farm-to-table," the family even provides the White House with its Thanksgiving birds every year for the past 60 years.  
These days, the Jaindl family business goes far beyond those birds. David and his five children along with many other valued family members and staff also operate Jaindl Turkey Sales; Schantz Orchards, originally a 300-acre orchard which grows thousands of bushels of fruits annually; and Jaindl Land Company, a leading land developer of residential, commercial, industrial and hospitality properties. Jaindl also bought A-Treat, the iconic local soda brand.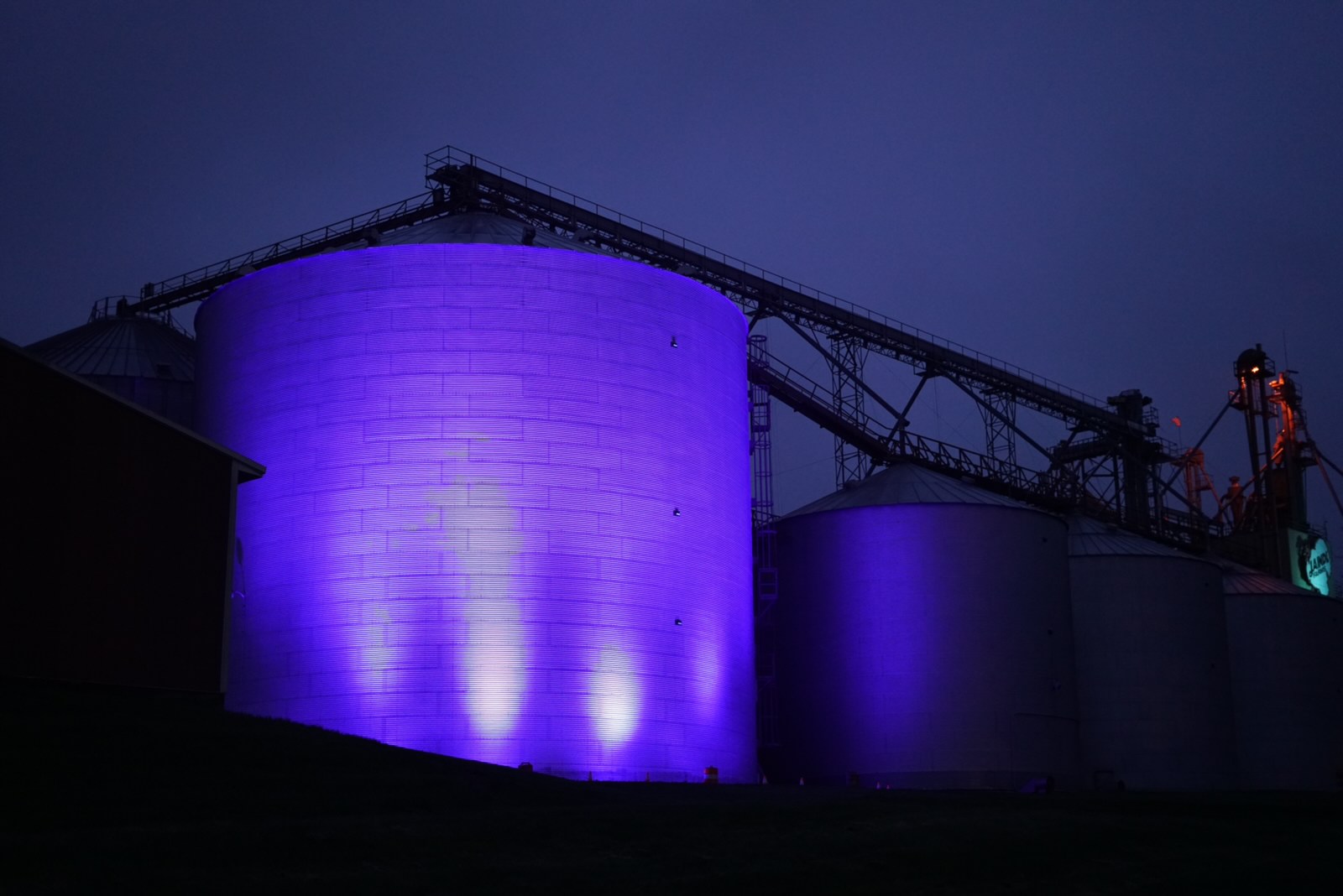 Silos at the Jaindl Farms lit up blue in support of first responders
While the Jaindl family is no stranger to growing business in the Lehigh Valley, family members are also dedicated to making their community a better place. Just a quick drive through the Lehigh Valley will show some clear examples, such as the Jaindl Pavilion at Lehigh Valley Hospital and the Fred J. Jaindl Elementary School (the family donated the land to the local school district) and Jaindl recently donated a 18 acre site for Veteran's Memorial Elementary School, in Upper Macungie Township.
And the Jaindl's philanthropic efforts go far beyond monetary donations. They are a part of the community fabric – donating land for a ballpark for children and young adults with mental and physical disabilities, providing scholarships to local nursing students, and even hosting 5Ks. 
The Jaindls give back to the Lehigh Valley without much fanfare (which is why I'm writing this and not them). Their philosophy is simple: Just do what's right.  
Never has this been more evident than the past few months. As the Lehigh Valley struggles as a COVID-19 hot spot, the Jaindls continue to do what's right for their community. Recent donations alone add up to tens of thousands of dollars.  
Examples of their recent philanthropy include a commitment to those on the front lines fighting this virus. They have donated thousands of dollars and thousands of N95 masks to St. Luke's and Lehigh Valley Health Network. They even dropped off pizzas to the staff! 
Their generosity extends beyond the hospitals. They've donated to relief funds, food banks, churches, chambers and other local businesses. They have even provided meals to local community first responders in Phillipsburg. What was on the menu? Turkey, of course! 
Just like any business, the Jaindl companies don't know what this virus and its repercussions will mean for their bottom line. But right now, the Jaindls just want to do their part.  
"The Jaindl name is its promise."  
This has been David Jaindl's motto for years. And right now, the Jaindls are committed to doing their part for the community.   
We should all take a page out of the Jaindl book.