Friday, August 7, 2020
Tropical Storm/Hurricane/Pain-in-the-Rear Isaias roared through the eastern end of our fine Commonwealth this week, leaving widespread damage, power outages and flooding. The great news is that hurricane experts are now predicting the most active storm season ever. Because, you know, 2020.   
The U.S. added 1.8 million jobs in July, a clear sign that the recovery is beginning to cool. Typically, 1.8 million new jobs would be something to celebrate, which is an indication of just how deep the crater was.   
At an Ohio campaign stop this week, President Trump insisted that his rival Joe Biden is "against God" and would, in fact, hurt the deity upon his election. This is mystifying, since we thought only Thanos could hurt God, meaning Joe Biden is… Thanos? Uh-oh.   
Meanwhile, since Congress currently cannot seem to negotiate its way out of a wet paper bag, Trump thre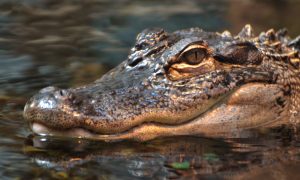 atened to take unilateral action on the next coronavirus relief package. The consequences of social media and dark money groups constantly pushing each party to the far right and far left, respectively, are on full and rather nauseating display here.   
New York's Attorney General this week decided to try and sue the NRA out of business, causing quite the stir on both sides of the gun rights debate. It seems, however, that some folks believe that putting the NRA on ice would magically take away people's guns. Spoiler alert: it will not.    
A disturbing update came from the environmental front this week, as researchers discovered a 30,000– square–mile hot zone of climate change in Utah and Colorado that is robbing the western U.S. of water. This confirms our long-held belief that World War III will be fought over clean water, or started by Thanos, or perhaps by Joe Biden.   
Gov. Tom Wolf touched off a firestorm of near-biblical size this week when he recommended (not ordered, mind you) that no scholastic sports take place until January to help stop the spread of COVID-19. In Pennsylvania, you can take our bars, restaurants, theaters and gyms, but if you take little Johnny's football away, we will FIGHT you.   
Oops, maybe don't take our bars, either. A group of western Pennsylvania bar owners sent the governor an "ultimatum" (their words, not ours) stating that if he did not let them open at full capacity, they would do it without his consent. Ultimatums, it should be noted, don't typically work when only one party can inflict discomfort on the other. As we were told once, the dumbest thing you can ever do is point an unloaded weapon at someone else.   
Pennsylvania's sales tax collections jumped by 6.6% in July, as people finally began to shop at someplace other than Amazon or Wayfair. We would caution you against popping the champagne corks just yet though. The state is still on track for a budget deficit the size of Rhode Island.   
Hotels, casinos and hospitals were kicked the hardest by the pandemic when it comes to layoffs, we learned this week. And while billions of federal dollars were rightly plowed into hospitals, not much help was given to casinos, who coincidentally pay a 46% nominal tax rate and employ thousands of Pennsylvanians. What did they get? Oh, just another attempt to by the legislature to put video gaming terminals in every bar and restaurant in the state, thereby pouring gas on their fire.    
With the debate around re-opening schools getting hotter by the minute, Pennsylvania's cyber charter schools have set a new record for number of inquiries. Suffice to say there will not be any layoffs for cyber charter employees this year.  
Colleges and universities across Pennsylvania are also trying to figure out what fall instruction will look like, but one thing is for certain: there will be no deafening sounds of "We are!" coming from Beaver Stadium this year, even if there is a football season, something still in doubt today.   
And heaven forbid you become infected with COVID-19, a warning: do NOT mess with the Department of Health.  This week the standard contact tracing letter was released with a very stern warning about what a shame it would be if DOH had to make you disappear temporarily.    
The state is asking counties to mail voters absentee ballot applications a bit earlier than it did during the Primary Election season, largely because current data suggest that a metric crap-ton of votes will be cast via mail this fall, despite a certain somebody tweeting that mail-in ballots lead to FRAUD!!!    
As we close out this week's lovingly crafted screed, we would like to step back from our typical sarcasm to remind everyone that whether you are for opening schools or against, for playing scholastic sports this fall or against, we woke up today to the sobering reality that Pennsylvania added another 758 coronavirus cases overnight, and 7,297 of our fellow Pennsylvanians have now succumbed to the disease. So, as you engage in social media attacks on each other's positions, the governor, the president, Dr. Fauci, Thanos or whoever else is your boogeyman du jour, take a minute to reflect on those numbers. In context, COVID-19 has wiped out the equivalent of the population of Camp Hill in just six months. So, wash your hands, wear your mask and try to be nice to each other.   
Over on our amazing socials this week, we profile our Philadelphia director, the legendary Yvonne Roberts. If you have not yet met Yvonne, you should do so immediately!  
In our We Can't Make This Up segment, we take you to Texas, where the nation's current Number One Badass resides. If you go head-to-head with a 12-foot long, 600–pound alligator that is heading toward your child, you automatically win that award. Even though the man said he didn't know what the alligator's intentions were, we have a pretty good idea. He wasn't coming to play Nintendo.   
That's what passes for news around here as the dog days of August begin and people start complaining about the summer weather like they have no recollection of winter around these parts. Come back and visit us next week where we intend to make up a segment out of whole cloth to see if you are paying attention. Until then, from all of us at Team Triad, have a great weekend!