Friday Happy Hour: Stolen Ballot Edition
Friday, December 18, 2020
The Electoral College met this week in all fifty states and confirmed that Joseph Robinette Biden will be our next President of the United States. This is something that most humans have known since November, but for some reason there was 24-hour coverage of this non-event on most cable news stations. Not sure if we are all really bored or just, you know, dumb.
As soon as that little bit of business was wrapped up, Biden took to the airwaves and removed the kid gloves he's been wearing since the election and essentially told our sitting president to knock it off and accept the results. Spoiler alert: Trump did not, in fact, knock it off, nor did he accept the results.
Instead, Trump decided to take a late-night Twitter whack at his longtime – albeit dead – nemesis, John McCain.  
Meanwhile, in the place McCain used to work, there are signs of life that a new COVID stimulus deal might just be done in time for the holidays. To get to the finish line, Congress has set aside both liability protections for businesses (a GOP must-have) and direct aid to state and local governments (a Dem must-have.) See how compromises work, kiddies? Everyone goes home pissed after a round of self-congratulations on a job well done.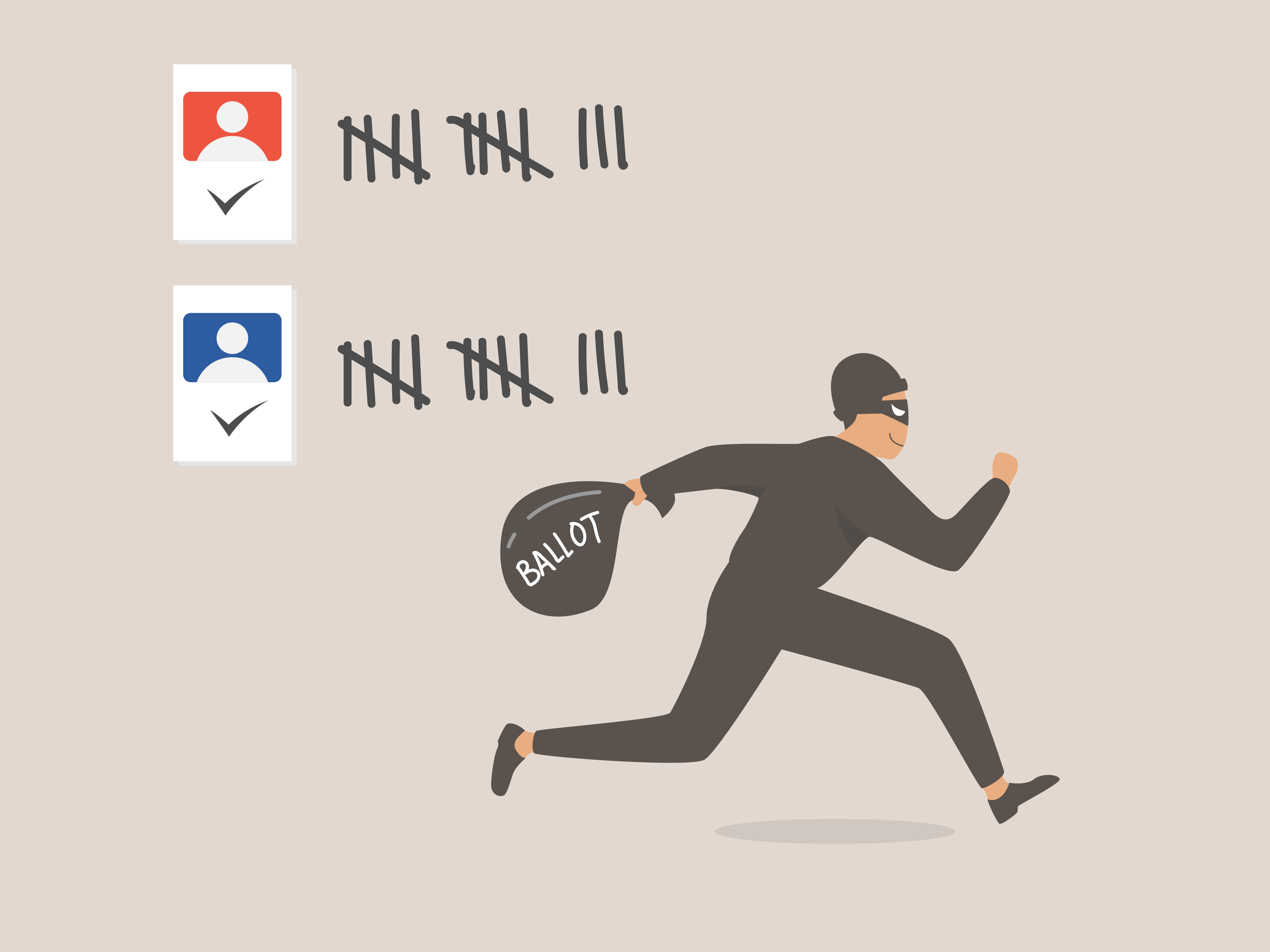 While working semi-feverishly to get a deal done, Senate Majority Leader Mitch McConnel did take a few minutes out of his day to publicly congratulate President-elect Biden. If you think that went over well at 1600 Pennsylvania Avenue, we got news for ya: McConnell is apparently now a deep state plant, sent by George Soros to destroy all that is good and green on earth.
Pennsylvania is in the process of receiving over 100,000 COVID-19 vaccines, which is a pretty big deal until you consider that comes out to about 0.01% of our population. Sorry, we don't mean to be Debbie Downer over here, but keep the damned masks on.  
But if you were wondering where you will fit into the vaccine schedule, you can check out this Corona Line article that maps it out. Man, is it just us or did the phrase "Corona Line" conjure up way better days? Hey, jump into the Corona Line and grab us two cold ones.  
Pennsylvania this week notched its 500,000th coronavirus infection, with the seven-day rolling average of deaths topping 200 for the first time during the pandemic. Hey, Debbie here again. Keep the damned masks on.  
President-elect Biden this week continued to name folks to his cabinet, with Mayor Pete Buttigieg tapped to handle the U.S Department of Transportation. If you haven't been keeping up with Biden's picks, none of them are making anyone in the Democratic Party happy. Criticizing Biden for every move he makes before he is even sworn in has become a cottage industry on Progressive Twitter.
Think we are kidding? Check out the fake news New York Times, covering the Democrats' whine and cheese festival on A-1.  
Jobless claims have started to tick upward again nationwide as the pandemic rages and more and more states are forced to close up shop. About 885,000 new unemployment claims were submitted last week, which is about 600,000 more than pre-pandemic levels. What these jobless numbers will do to state revenues remains to be seen but heads up to all incoming freshmen lawmakers in PA: balancing next year's budget will be just LOADS of fun! By June you'll be asking why you ran in the first place.
With Pennsylvania heading into week two of Gov. Tom Wolf's mitigation efforts, a western Pennsylvania school district and two private businesses have filed a lawsuit, claiming he does not have the authority to shut them down. Ah yes, more Mitigation Litigation, which will replace Conjunction Junction on the newest Schoolhouse Rocks video. But don't fret; Lolly can still get her adverbs here and three is still a magic number. Editor's Note: if you are under the age of 45, you likely have no idea what we just wrote. Try the Googles.     
Pennsylvania colleges and universities are also being urged to delay the start of their spring semesters. The thought of staying under mom and dad's roof just a little longer is no doubt thrilling every college student to death.  
Some state lawmakers are pitching a plan that would allow restaurants and bars to keep the sales tax they collect instead of remitting it to the state as a way to help ease the burden they've shouldered during the pandemic. This of course assumes any restaurants will survive long enough to take advantage of the proposed tax break.  
Author/historian Ken Burns and some other high-powered muckity mucks are getting behind a plan to build a state-of-the-art museum in Gettysburg, which is a fabulous idea. Adams County has amassed quite the treasure trove of Civil War artifacts over the years, and a museum seems like the rightful place for them, instead of in one of the thirty or so tourist trap shops where you can buy everything from Ulysses S. Grant shot glasses to "stuff" from President Lincoln's chamber pot (we did NOT make that last one up.) 
As election postmortems begin to fade away with the onset of the holidays, we ran across one that is worth sharing. As swing counties go, there are none swingier than good old Bucks County, PA. Bucks gave Joe Biden a 14,000-vote edge, while at the same time re-electing Congressman Brian Fitzpatrick with an even more comfy 57%. This is, according to the president, evidence of massive voter fraud because we all know ticket-splitting is illegal.  
And no election postmortem could be complete without a check-in on Pennsylvania's SD-45, where incumbent Sen. Jim Brewster was declared the winner by a nose hair this week, prompting GOP leaders to remind everyone the courts have yet to speak, which prompted the Dems to reply, "You and what Army?" At the current time, it is unclear whether the GOP's dad can beat up the Democrats' dad. We will update you next week.  
Over on the Triad socials this week, our fearless leader Roy Wells looks back on 2020 and shares his thoughts on how the Triad Way was born.  Over here on Second Street, we adapt for success! 
In our We Can't Make This Up segment this week, we take you to Texas, where they are apparently not satisfied trying to tell other states how to run elections. On Tuesday, ex-police captain and current jackwagon Mark Aguirre got himself arrested for assault when he decided to go all Captain Ballot Avenger, mistaking a man with a truckload of air conditioner repair tools as some sort of ballot thief. Since Election Day, you've done a helluva job embarrassing yourself, Texas. Maybe pipe the hell down for a few minutes.  
That's what passes for news around here as we continue to dig out from Snowmageddon 2020. Given how this year has gone, we would not have been shocked AT ALL if it had snowed poison frogs instead of flakes. From all of us at Team Triad, have a great weekend!