Friday, July 31, 2020
Congressman John Lewis, a civil rights icon whose style of activism was shaped by the Rev. Martin Luther King Jr., was laid to rest this week following a series of events that highlighted and celebrated his many accomplishments. The New York Times published his farewell op-ed piece on Thursday, the day of his funeral.
Closer to home, family, friends and colleagues bid adieu to former state Rep. Nicholas Micozzie, 89, longtime chairman of the House Insurance Committee, who in his final term swapped that job to shepherd the 2013 transportation funding act through the House because "it was the right thing to do."
There was bad news on the economic front this week. The U.S. Gross Domestic Product fell by a record 33 percent in the quarter ending June 30. More than 1.4 million people filed for unemployment benefits for the first time.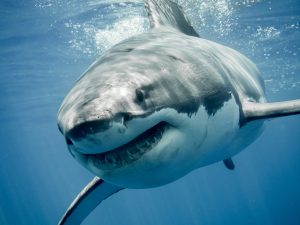 Not all sectors of the economy are in distress, however. The central PA real estate market, as is much of the rest of the country, is hot right now, making this a swell time to sell your house.
The Commonwealth's airwaves are beginning to heat up with presidential campaign ads from both campaigns, as well as super PACs. The Inquirer reported that an anti-Trump Republican group anted up a million bucks this week on a PA media buy and intends to spend $10 million to $15 million in Pennsylvania and other swing states before the November election.
One observer suggested that this is the week we lost the war for truth, with Trumps Sr. and Jr. retweeting and praising a video of doctors making claims about demon sperm, alien DNA and hydroxychloroquine (yes, that again). A new study by Pew – and this may surprise you – concluded that those who rely on social media for their news are not as well-versed on issues as those who rely on more traditional news sources.
It has become clear that anyone who wants to ignore scientific evidence and believe in conspiracy theories can find validation in any number of places on the internet. For the apparently dwindling number of those who remain interested in the actual truth, we recommend www.factcheck.org, a project of the Annenberg Public Policy Center of the University of Pennsylvania, which is not shy about outing anyone who fibs, regardless of political leaning.
Vice President Mike Pence swung through western PA on Thursday, attending a "cops for Trump" rally to warn that electing former Veep Joe Biden in November will result in a descent into chaos in big cities.
As for Biden, he said he plans to name his running mate by the end of next week.
After a couple of weeks of exchanging mortar fire with the General Assembly, Governor Wolf said "OK, fine, I WON'T veto your little Right-to-Know bill after all." He punctuated his pronouncement with a couple of additional shots across the legislative bow, suggesting that the RTK bill was "no more than a talking point" and reminding everyone that legislators do not allow themselves to be subjected to the same level of scrutiny.
Are your constitutional rights being compromised by mandates to wear a face mask in public spaces? The Department of Justice doesn't think so, according to the Tribune-Review. And while sometimes it may seem that a majority of people are rankled by the idea of masking up, Gallup reports that 72% of U.S. adults wear masks all or most of the time, and nine in 10 say they've used one within the last week.
Parents, teachers and school administrators continue to grapple with tough choices about reopening schools. It appears that the least-bad choice for most is turning out to be the hybrid model, with a combination of in-person instruction and virtual learning. On the other hand, Philly's 125,000 students will begin fully online instruction on Sept. 2 and remain out of the classrooms until at least Nov. 17.
The PIAA intends to start fall high school sports on time – at least at this juncture – with no fans. Many schools are scrambling to provide for live streaming of sporting events.
A Triad shout-out this week to our friend Tumar Alexander, who will be appointed by Philly Mayor Jim Kenney as interim city managing director. It's the city's highest nonelected position, responsible for overseeing many important operations, not the least of which is the police department. Congratulations and good luck.
On Triad Social this week, we present a 20-minute webinar on Communications 101, featuring our esteemed colleague Brandi Hunter-Davenport. And intern Sydney Kockler bids farewell and heads for her first year of law school at Villanova. Good luck Syd!
Our We Can't Make This Up segment takes us to Australia, where a team of researchers has discovered four new species of sharks that can walk on land. As if 2020 wasn't going badly enough. The study's leader claims the walking sharks represent no threat to people. Yeah, right. Candygram.
And that's what passes for news 'round these parts as the ol' calendar is poised to turn another page. Have a terrific weekend, and we'll see you back here again next week!