Wednesday, July 8, 2020
By: Jennifer Riley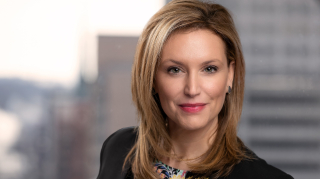 Want to get an understanding of how the country will react to an issue? Look no further than the incredibly "average" Keystone State to get a glimpse of what's going on in the country as a whole.
First, economically speaking, Pennsylvania mirrors the rest of the country. According to the U.S. Census, the median household income and the per capita income are nearly identical – hovering around $60,000 and $32,000, respectively. Pennsylvania's economy is so average, in fact, that NPR hailed it as "the most representative of the average of the entire country."
Also, Pennsylvania has historically been considered a bellwether for national industry sector growth, whether it be mining, textiles or railroads. Pennsylvania also developed some of the new, consumer-oriented industries of the twentieth century – including the processed (and delicious) food of Hershey's, Utz, Tastykake and Heinz – to name a few.
Not surprisingly, Pennsylvania is still shaping industry growth. From Brookings to CNBC, experts consistently rank Technology, Health/Life Sciences and Energy as leading sectors now and into the future.  As these sectors grow across the county, we have seen correlating growth in Pennsylvania. For example, according to the Greater Philadelphia Life Sciences Report, U.S. trends are reflected in the performance of the Philadelphia life sciences sector.
And finally, if you know anything about Pennsylvania, you know that it is solidly purple.
Of our federal delegation, Pennsylvania is home to U.S. Senators Bob Casey, Jr. (D) and Pat Toomey (R), both of whom are on the Senate Finance Committee. And the 18 congressional representatives of Pennsylvania, who are split evenly between Republicans and Democrats, have coveted assignments on nearly every House Committee.
Pennsylvania is also home to some of the most hotly contested House races in the country. First, Republican Rep. Brian Fitzpatrick is a big target for Democrats. His suburban Philadelphia district was won by Hillary Clinton in 2016, and last fall, he hung on by less than 3 points. Also, the Central and Western Pennsylvania districts held by Republicans Rep. Scott Perry and Rep. Mike Kelly may be up for grabs, since 2018 proved to be a challenge for both incumbents, even though Trump carried their districts handily in 2016.
Finally, it's no surprise that Pennsylvania is considered by CNN, Cook and Politico as a 'battleground' state for presidential elections. In fact, many say that the election will be decided, or at least predicted by analyzing Pennsylvania voters.
But, many believe that the White House could be decided in relatively unknown areas of Pennsylvania. The Hill named Erie County as one of 10 counties nationwide that could decide the election. More recently, the National Journal predicted that Northeast Philadelphia and lower Bucks County will be crucial in the 2020 election.
With all of this in mind, I have a new state motto:
Pennsylvania. Perfectly Average. And Usefully Predictable.