By Daena Ortenzio
Friday, May 15, 2020
May is mental health awareness month and now it is more important than ever to take care of our mental health.  Although this pandemic has made each and every one of us rethink how often we clean our homes, wash our hands, and touch our face…we also need to refocus how we take care of all aspects of our well-being including our mental and emotional health.   
Team Triad has been working out of makeshift offices in our homes for the past 9 weeks, adjusting to a new way of communicating and collaborating with clients and coworkers. Although the leadership team have implemented some innovative ways to check in to see how employees are doing mentally and physically, it is imperative that each of us take care of ourselves in our own way. 
As we are all still adjusting to this "new normal", we thought we'd share how we are coping with the stress and uncertainty during this time of sheltering in place. So, here are some ways Team Triad has taken care of themselves and healthy habits they've adopted to stay sane during this time. 
Turn off the technology 
"During quarantine, I make an effort each day to "close" my home office and spend quality time exercising my puppy. We leave technology at home and venture a short, but therapeutic distance from home. Fresh air is therapeutic to us and we appreciate the time off-screen." 
-Olivia Edwards Rindfuss, Associate 
"I walk through our development a couple of times a week. I've also gotten back into adult coloring. I know it sounds mundane, but it gives my mind a break from social media, the news and everything else that can amp up any level of anxiety trying to take hold." 
-Brandi Hunter-Davenport, Senior Associate  
Give yourself some patience and grace 
"I've decided to allow myself the same patience and grace that I would extend to anyone else. In the beginning of the quarantine, I subconsciously was putting unrealistic pressure on myself to juggle being an employee, teacher, lunch lady, mother, and wife simultaneously. I felt that I should be nailing all these roles at the same time. However, life is messy and complicated. Turns out that I can't stop my daughter from falling off her bike at the exact same moment that I should have been logging on to a video conference call. I can't time my son's tears of frustration as he is trying to navigate learning online school. I can't force that emotional cycle to take place before 9:00 a.m. or after 5:00 p.m. I would be understanding of anyone else who was facing the same circumstances, so why wasn't I affording that to myself? I'm not really sure. But I do know that once I allowed myself the same patience and grace that I would extend to others, my world got a lot better." 
-Jan Webb, Administrative Assistant 
Establish a Routine 
"I've tried to keep a standard pattern each day to ensure I am creating ample time to clear my head and decompress. Cooking has always been a solid stress reliever for me, even prior to COVID." 
-Todd Brysiak, VP of Government Relations  
"I had to establish boundaries for myself. My "home office" is my dining room table and I can see it from many vantage points in my house. I felt guilty not sitting at my desk for hours on end because it's just right there. So, I started operating like I was at the office. There is an arrival time and departure time. Sure, I still check email sometimes, but I've given myself permission to step away which feels very good." 
–Megan Dapp, Senior Associate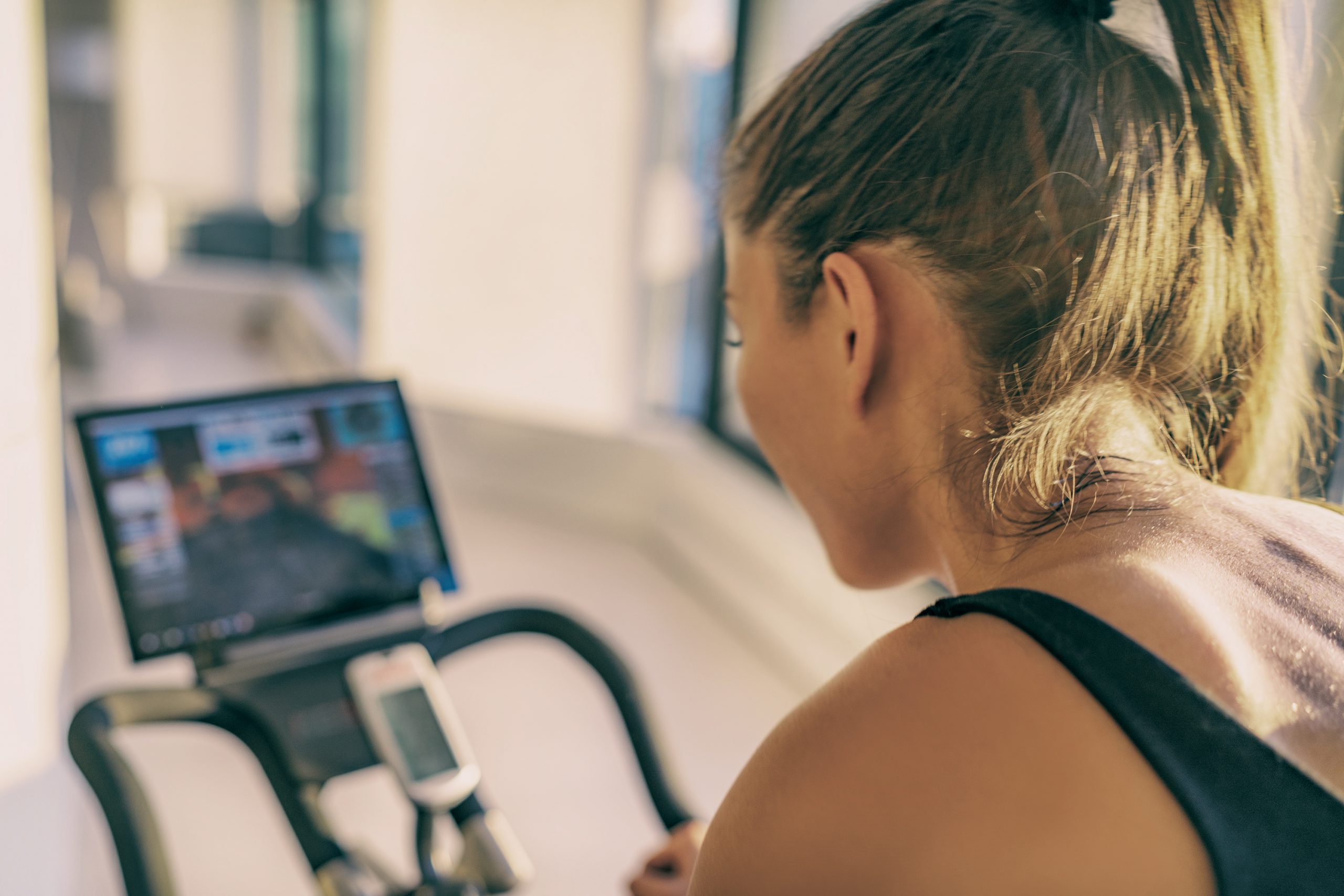 Get Moving 
"I've made it a point to go on walks every night while listening to audiobooks to unwind" 
-Jen Riley, Senior Associate 
"I've made exercising a tier-one priority and have begun to train for the 2020 Memorial Day Murph Challenge (1-Mile Run, 100 Pull-ups, 200 Push-ups, 300 Air Squats, 1 Mile Run – all in a 20 lbs. weight vest). The Murph is held annually in honor of US Navy Seal LT. Michael P. Murphy, who was killed in Afghanistan in 2005 and was a member of the team depicted in the book "Lone Survivor."  
-Todd Brysiak, VP of Government Relations  
"Earlier this year I purchased a Peloton bike and used it maybe twice a week. However, during this time I've found that moving my body seems to drastically help me manage the stress and anxiety that quarantining for 2 months can bring. So, a few weeks ago I made a commitment to move my body for at least 30 minutes a day to help destress.  Sometimes this looks like a slow walk around the block with my dog Rudy and other days it looks like a high intensity spin class or CrossFit workout in my new makeshift garage gym. Either way I've found that I always feel much calmer and more refreshed when I prioritize intentional movement." 
-Daena Ortenzio, Associate  
"Like Daena, I had a Peloton bike that I liked riding, but found myself not riding as often as I should. One particularly hard day, I clipped into the Backstreet Boys ride (don't judge) and immersed myself in the 30-minute ride. It completely changed my mood. Since then, I have done a ride almost every day. Music can transport you somewhere else and sometimes I just need to be somewhere else. The online instructors (Cody and Robin are my faves) are so motivational and funny even though I know they are talking to me through a screen. It has been a great stress reliever that I'm glad I rediscovered for my overall health!" 
-Megan Dapp, Senior Associate 
Tap into your spirituality  
"I read a daily devotional to start my days. It is scripture applied to everyday living/tenants to consider. Helps me keep some balance to the day. And I've been sure to attend someone's online church service on Sundays. I have also taken to evening meditation at least once a week. I lock myself in a room alone, turn off all the lights, turn on some soothing music (usually the same they'd play if you were at a spa), turn on my essential oil burner and spray my linens with lavender mist. This ritual truly allows me to turn my mind all the way off and just breath. Makes a huge difference in the amount of tension I feel physically." 
-Brandi Hunter-Davenport, Senior Associate  
We are all doing the best we can to maintain our routines and support our mental health while living in a time where our world has been flipped upside down.  At the end of the day we hope that you can take some time for yourself to reset and recharge. Please feel free to use any of the tips we offered above and be sure to share with us what you have been doing to stay healthy and sane during this difficult time. We are in this together!