November 5, 2021
Let's get right to the best news of the week – the American economy added 531,000 jobs in October, according to the Labor Department, a sharp rebound from the prior month and a sign that employers are feeling more optimistic as the latest coronavirus surge eases. The unemployment rate declined to 4.6%, from 4.8%.
America held another election this week, and once again, it wasn't exactly pretty. President Biden, only a year removed from winning the presidency with a record number of votes, was roundly bludgeoned by the press after the Democrats lost a number of key contests. In Virginia's gubernatorial race, his same-party pal who had earlier proven his competence at being Virginia's governor was defeated by a Republican who managed to pull off a Wallenda-like tightrope act, positioning himself as a moderate with no particular affinity for Donald Trump.
Ah, but that didn't stop the aforementioned former president from taking credit for Glenn Youngkin's Virginia victory. One analysis said Trump's statements claiming credit betrayed his insecurity and that Trump's clout had been clubbed by the result.
The news media quickly posited that the results doom the Dems in next year's congressional midterms, seeing as how the D's haven't been dexterous enough to find their posteriors with both hands, even as they have been sitting on said hands for the last nine months. The WaPo's Jennifer Rubin disagreed with the assertion that Biden hasn't gotten anything done, suggesting that the media treat every election like a horserace and do not look beneath the surface.
In Pennsylvania, Republican Kevin Brobson edged Democrat Maria McLaughlin with 52% of the vote in a state Supreme Court race, despite Brobson being rebuked by the PA Bar Association for an attack ad aimed at his opponent. The R's captured the rest of the appellate races as well.
In Pittsburgh, state Rep. Ed Gainey, a Democrat, will soon answer to the name "Mr. Mayor," having defeated police officer Tony Moreno with more than 70% of the vote. Several media outlets are reporting that Gainey will name state Rep. Jake Wheatley vice mayor.
One more notable election result: voters in Minneapolis resoundingly rejected a measure to replace the city's police department, confirming that the "defund the police movement" is possibly the dumbest label in the history of ideas.
A bevy of legal analysts whipped out their Nostradamus creds following a U.S. Supreme Court hearing on the Texas abortion law. In the hearing, the questions of Justices Amy Coney Barrett and Brett Kavanaugh suggested they have grave doubts about the law, and that the court might not uphold it. Seems the same legal approach used to strike down a law that progressives support could also strike down laws that conservatives support, such as gun rights.
It appears that the U.S. intelligence community is throwing in the towel on figuring out whether COVID-19 spread by animal-to-human transmission or leaked from a lab. The inconclusive verdict was contained in a paper issued by the Director of National Intelligence elaborating on findings in a review ordered by President Joe Biden.
Whether animal-to-human or leaked from a lab, COVID has become the No. 1 killer of U.S. police officers, acing out gunfire, stabbings, ambushes, vehicle crashes and even heart attacks. The national Fraternal Order of Police has counted more than 760 such deaths during the last two years.
Private companies with more than 100 employees will need to require workers to get vaccinated or face weekly tests by Jan. 4 under a new Biden administration rule that carries the possibility of workplace inspections and stiff financial penalties for noncompliance. Eleven states are now suing the feds, claiming "government overreach."
Breweries across Pennsylvania are offering patrons a way to help feed the hungry through the inaugural Hops for Hunger campaign taking place during November. Click here for details.
As chair of the PA Senate Community, Economic & Recreational Development Committee, Sen. John Yudichak has been focusing on technology infrastructure. In an op-ed article being published in several newspapers, he shares his thoughts about the importance of investing in technology infrastructure when it comes to building a stronger economy.
Triad's own Brandi Hunter-Davenport began a moonlighting gig, contributing a monthly column in the Philadelphia Tribune about what's going on in Harrisburg. Here's a taste.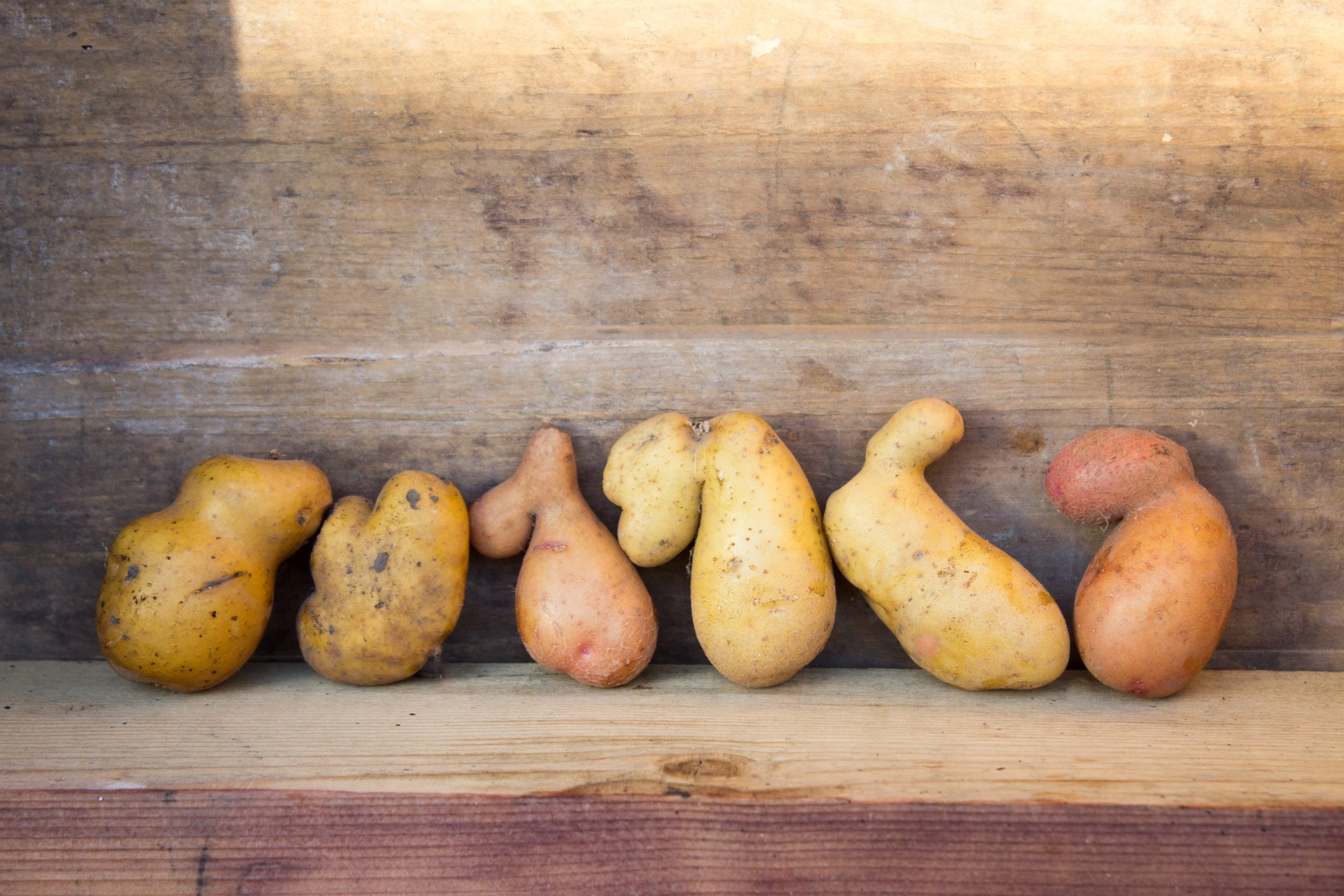 This week's We Can't Make This Up segment whisks us over to New Zealand, where a couple of kiwis tending their garden happened upon a strange object just beneath the soil's surface. Turns out it was a big, ugly, disfigured, 17.4-pound potato. It achieved instant local celebrity. They built a small cart to tow it around and named it "Doug," in keeping with the manner in which it had been extracted from their garden.
Soooo, that does it for the big, ugly, disfigured, 17.4 pounds of news we dug up this week! We'll be back here next week to share what we root up! From your friends at Team Triad, have a great weekend, and don't forget to turn your clocks back. Anybody want fries with that?