April 22, 2022
Because we don't have enough influenza viruses, the state announced this week that we are now under the grip of the avian flu, which, in addition to killing many innocent birds, will also drive up egg prices. No word yet on whether the CDC will require tiny chicken masks.  
Speaking of masks, it was quite an eventful week for those little face diapers. First, a federal judge struck down the CDC mask rule for public transportation, followed by the Biden Justice Department saying it might appeal the decision, but maybe not enforce, while over in Philadelphia, the city reinstituted the indoor mandate for exactly 96 hours. At this point, even the masks are confused.
Elected officials across the land took to social media to celebrate Earth Day, after many of them spent the previous 364 days not giving a flying blue fig about the earth. But yeah, go ahead and quote Rachel Carson if it makes you feel better. 
Gov. Tom Wolf celebrated Earth Day by finally announcing Pennsylvania's entry into the Regional Greenhouse Gas Initiative. We have been told that this plan will either really help combat climate change or bankrupt every single human in the state and cost 766,000 jobs. Or perhaps both. 
When you wish upon a star… you lose your special self-governing privileges and favored tax status.  Man, that song just sounds different than we remembered, doesn't it? 
U.S. House Speaker-in-Waiting Kevin McCarthy had a hot mic moment exposed the day after he denied ever wanting former President Trump to resign. The audio, released yesterday, has him discussing everything from resignation to the 25th Amendment to a pardon. This might put a small dent in the whole speaker-in-waiting plan. 
Senator Bernie Sanders announced he is open to running for president again in 2024, even though all the original Bernie Bros are starting to qualify for Social Security. This sets up nicely for our fondest wish: Bernie Sanders vs. Sarah Huckabee Sanders for all the marbles, baby. 
President Biden authorized an additional $800 million in military aid for Ukraine, which in the grand scheme of the Pentagon budget is money they found under the cushions of the couch. 
In other Biden news, the president is continuing to find ways to cancel student debt without actually canceling student debt. This whole thing is starting to mystify us. It is almost as if Biden's advisers are telling him to not do a thing his base wants and that he campaigned on, but instead to just keep pretending you might. 
A recent survey showed that a sizeable majority of Pennsylvanians really want the state to use unspent federal relief dollars on upgrading our many awesome parks and forests. These public lands need about $1.4 billion in maintenance, and if this is one place we can all agree, then pitter patter, let's get at her.  
Meanwhile, the EPA is about to give Pennsylvania some "tough love" over our failure to address the cleanup of the Chesapeake Bay watershed. We don't know what "tough love" means when it comes to the EPA, but we assure you, there will be very little love. Those people have ZERO sense of humor.
A central Pennsylvania school board this week voted down a request to add a "Satan Club" to the list of sanctioned after-school programs. Satan Clubs are a lot like Glee Clubs, but without the actual singing or joy. And you don't even wanna know what those club bylaws look like. 
Three Democrats vying for the U.S. Senate seat of the retiring Pat Toomey finally got together to debate on Thursday night. The best line of the night went to Congressman Conor Lamb, who was asked what he admires about his opponents, and he responded "height." 
Five contenders for the GOP nod for governor also got together this week, sans the four people who are leading in the polls. With the Primary Elections looming in the windshield, it might be nice to hear from them at some point. 
If you would like to ruin an otherwise resplendent Friday, here is a list of the unhealthiest counties in the state. C'mon people, we are out here doing our best. Give us a break. We swear we will use that Peloton next week. 
Over on our socials this week, make sure to congratulate our own Jan Webb on her Triad workiversary! She keeps them trains a-runnin'!
In our We Can't Make This Up segment, we take you to Austin, Texas, where the Easter Bunny inadvertently handed out plastic eggs with condoms in them to school kids. And you thought the Satan Club was bad.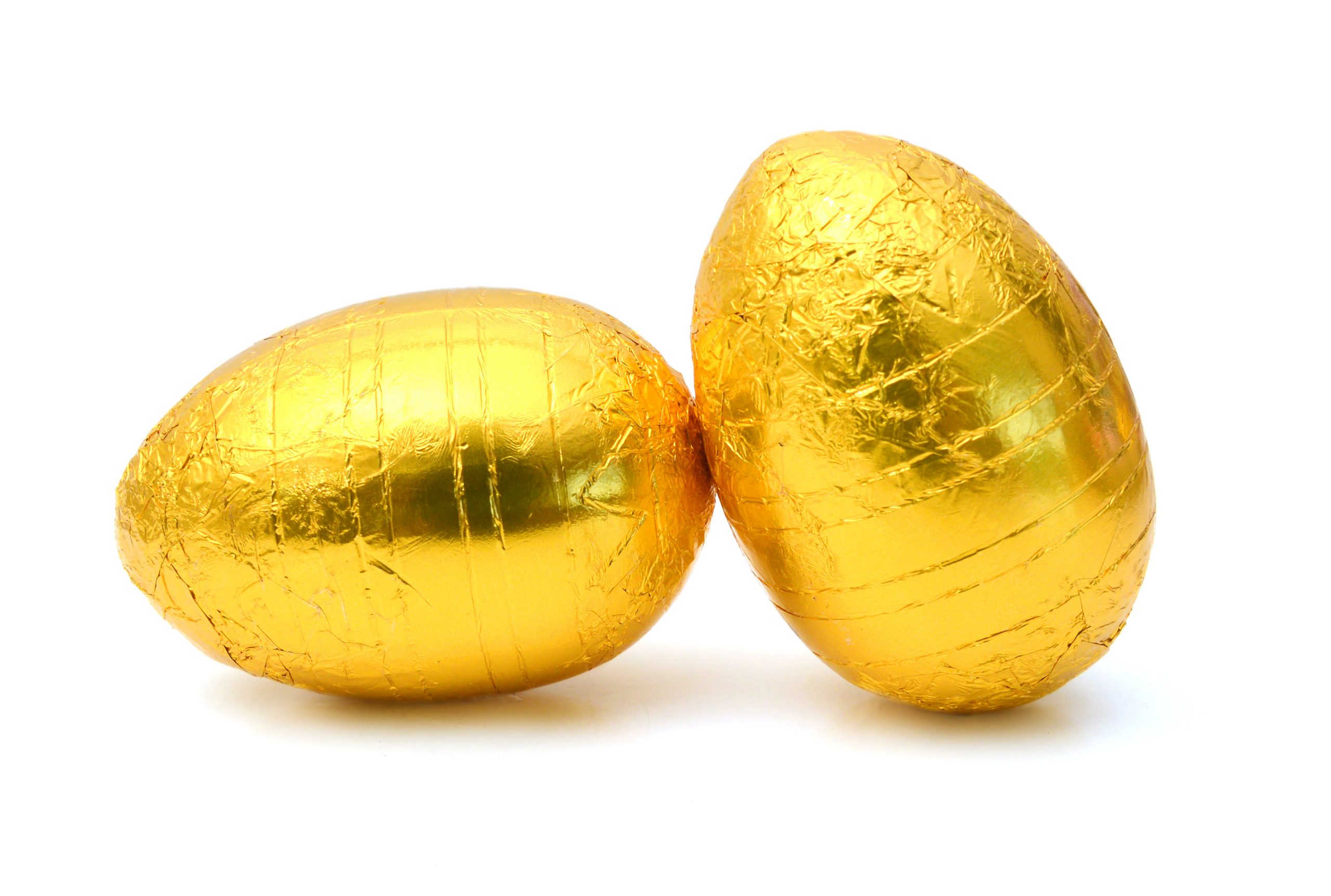 That's what passes for news around here as we sail into the weekend. Stay tuned next week when we regale you with more news you never knew you cared about! From all your friends at Team Triad, have a great weekend!