March 4, 2022
As if there were any doubt whatsoever that Vladmir Putin has taken leave of whatever senses remained in his now-empty head, the world watched in horror last night as the Russian army bombed a nuclear power plant in Ukraine. If your biggest current gripe is about wearing a mask, maybe check in on the Ukrainian people and grab some perspective.   
In response to the war in Ukraine, the Pennsylvania Liquor Control Board announced it will no longer carry Russian vodka, a move that oddly enough has not yet brought Putin to his knees. 
The Biden administration got some welcome news on the jobs front, as the economy added almost 700,000 new ones in February. Unemployment checked in at 3.8%, but the dark cloud hovering over all of it is that wage growth stagnated, which ain't great news when it costs $7,000 to fill up your gas tank. 
Speaking of gas, the average price of a gallon is now more than $4 in Pennsylvania, with no relief in sight. So, it might be time to think about getting that electric car. What's that? Electricity prices are up too? Do they make cars that run on anxiety?  
The Sackler family is gonna have to cough up an additional $6 billion in cash for Perdue Pharma's nationwide opioid settlement over OxyContin. Pennsylvania was already slated to get $223 million of that loot, and now that number will go slightly higher, which is great because its gonna take generational cash to deal with a generational addiction problem. And if you haven't watched "Dopesick" yet, please do, and be prepared to repeatedly punch your TV. 
President Biden gave his first State of the Union address this week, and the partisan reaction was pretty much as expected. Can we go ahead and dispense with the notion that these addresses are anything more than what they are, which is an exercise in putting a positive spin on everything that's happened? Did anyone expect Biden to stroll to the podium and say, "Man, it's pretty rough out there. Anyone have any good ideas?"
Mail-in ballots are back on the table for the upcoming primary elections. The state's high court jumped in and allowed mail ballots to proceed as it weighs the larger question of whether they are constitutional. It seems like a hundred years ago that lawmakers from both parties came together to overwhelmingly vote to allow mail-in ballots. Something must have happened in the interim, we guess. Who knows? 
A state Senate panel this week continued taking testimony on the topic of weed legalization. If you spent a few moments listening to the experts, we have a long way to go on this front. Kick back, relax and have a perfectly legal drink while you wait. 
The merger of three State System of Higher Education schools (Bloomsburg, Lock Haven, and Mansfield) is now complete, as the new mega-school officially unveiled its new name this week: Commonwealth University of Pennsylvania. That's the best we got, huh? Sorta like a buying a car called the Ford Automobile Car.  
Gov. Tom Wolf went to Pittsburgh to tour a company that is sending cargo to the moon. Yes, you read that correctly. We can send cargo to the moon, but it takes 14 weeks to get an iPhone shipped to your house. 
Philadelphia freedom was in the air this week as declining COVID cases triggered the "all clear" from the city. Meanwhile, the battle over masks in schools also seems to be winding down as more schools are doing away with masks. The days of the pandemic may finally, at long last, be behind us. It was so heartening to see Americans rally around each other for two years and not endlessly fight over things like vaccines and masks. 
The pandemic has changed the way workforces look these days, with a lot of companies discovering that flexibility can actually pay dividends. Triad was an early adopter in the "work from anywhere" space and we can report that all the trains are still running on time.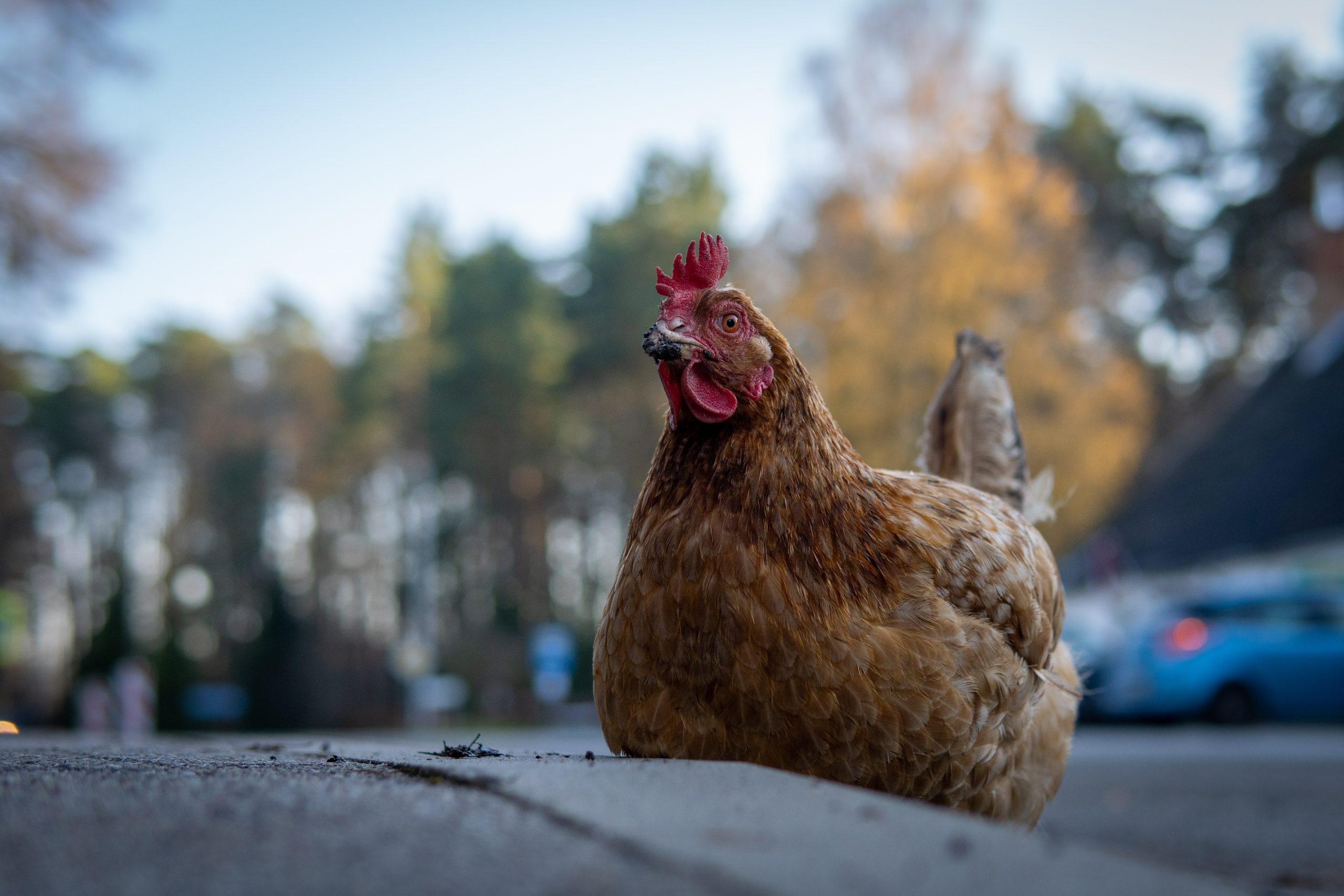 In this week's We Can't Make This Up segment, we swing by the Pentagon. Now, this isn't egg-zactly your typical Pentagon security threat, but a wayward Rhode Island Red stirred things up a bit recently when it wandered into a security checkpoint sans proper credentials. No one was able to pinpoint where she came from, but our guess is that she just wanted to hang out with some bird colonels. And Jimmy Fallon memorialized the event with a song.
That's what passes for news around here as March arrives and puts February out of its misery. We will be back next week to mesmerize you with our endless supply of useful knowledge. Until then, from all of us at Team Triad, have a great weekend!