Friday, May 8, 2020
At 8 last night, Gov. Tom Wolf announced that Pennsylvania's stay-at-home order has been extended until June 4, unless you are one of the Chosen Few. Oh, and it might snow this weekend and something called a Murder Hornet has arrived in the country. Happy Friday and away we go!  
President Trump held a town hall meeting this week on Fox News, where he declared that he has been treated worse than President Lincoln. Yup, if there is one word you could use to describe Lincoln's treatment as president, "fair" definitely leaps to mind.    
Trump then announced he will be re-purposing his COVID-19 task force and turning it into something else entirely, like some sort of bureaucratic Transformer. New cabinet Secretary Optimus Prime is expected to give a briefing next week.  
Governor Wolf this week announced the creation of a Commonwealth Coronavirus Civilian Corps to help fight against the re-emergence of COVID-19 in the fall. We immediately volunteered because, as we have mentioned in this space previously, we love us some alliteration, and the newly-minted "CCCC" is a home run. Bravo, Wolf press office!   
Much as we suspected all along, April broke the economy, as 20 million jobs were shed and the nation's unemployment rate (14%) is now higher than it was during the Great Depression. And did we mention the Murder Hornets?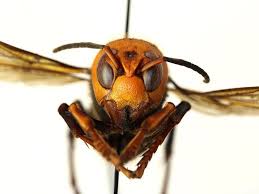 As we mentioned earlier, come counties have been selected by the Wolf Administration to begin moving into the Yellow Phase (where, we assume, you get serenaded by Coldplay all day.) Should you be one of the lucky ones, here is a nice rundown of which stores or facilities will be allowed to open. Spoiler Alert: they aren't the ones you want to be open.  
If you live in one of the first 24 counties to be freed from captivity, you might just be lucky enough to have one of the 77 liquor stores that will soon be open. This news, coupled with the online ordering that began last week, should allow everyone to stop attempting to make gin in their bathtubs and resume bathing.   
As we put fingers to keyboard to compose today's missive, the governor chose 13 more counties to turn yellow next week. If you are in Pittsburgh, you are likely already on your way to Point State Park to frolic in the fountain. If you live in Harrisburg, Hershey, Lebanon, Lancaster… yeah, not so much.   
Gas prices are on the rise again across the nation because, we assume, the law of supply and demand is still in effect.    
The spike in prices, however, will not be enough to make up for the 30% drop in gas tax collections that PennDOT experienced last month. And no gas tax collection means no road repair, kiddos. PennDOT is hoping that the feds will kick in some loot to cover the shortfall.   
Governor Wolf announced this week that his pause on evictions and foreclosures will be extended to July. We are sure this announcement will be welcomed news to folks who have been volunteering at shelters across the state, most of which are already at capacity.    
Mental Health Awareness Month is upon us, and thus, our Shameless Client Plug goes to our friend Dan Hilferty at Independence Blue Cross. Dan and his folks have teamed up with the City of Philadelphia to create the #mindPHL campaign, which you can learn about here.   
Elsewhere on the Team Triad socials this week, our own Rick Kelly gives you some pointers on crisis management during pandemics. Face it, if a pandemic doesn't convince you that you need a good crisis comms plan, we are not sure what will. Maybe a swarm of Murder Hornets?     
Finally, check out our Team Triad four-legged office mates. It will help with your mental health.  
In our We Can't Make This Up segment, we give you this remarkable story that tells you "what you should do" in the event you see a Murder Hornet, and NOWHERE IN THE ARTICLE does it tell you to just  blowtorch the damned thing. Unreal. Sometimes the solution is very simple, folks!    
That's what passes for news around here as central Pennsylvania awaits its invitation to the Yellow Ball.  From all your friends at Team Triad, have a wonderful Mother's Day weekend!