Friday Happy Hour: Legal Kangaroo Edition
Friday, November 6, 2020
As we lovingly composed your Friday Happy Hour, former Vice President Joseph Robinette Biden crept past President Donald Trump and into a slim lead in Pennsylvania, which, should it hold, will deliver him the 46th Presidency of the United States. As you might have expected all along, the current occupant of the Oval Office has zero interest in conceding, firing off lawsuits like the Phanatic fires T-shirts into the stands at Phillies games. Even though Trump is likely to lose Pennsylvania and the White House, he can take solace in the fact that he is still in first place in the NFC East.  
President Trump took to the podium on Thursday and unleashed a barrage of conspiracy theories and downright falsehoods, claiming SIMULTANEOUSLY that the election was stolen from him and the election's congressional results were perfectly fine and dandy. Simone Biles couldn't pull off the gymnastics it takes to make that argument stick. And so, two days after the "biggest election of our lifetime," all three major networks pulled the plug on the president's address before he finished. The only thing missing was a giant Vaudevillian hook dragging him off the stage.
National GOP leaders were split pretty evenly about whether they agreed with the president's assertions about widespread voter fraud (which, coincidentally, only happened in places Trump was losing). Our own U.S. Sen. Pat Toomey rook a more reflective, measured approach, saying on Friday morning that while all votes need to be counted, Trump's speech was "hard to watch." He must have been tuned to MSNBC, who didn't broadcast it.
Down the ballot, the Big Blue Wave of 2020 ran headlong into the Republican Riptide, as congressional Democrats failed to retake the U.S. Senate and actually lost ground in the U.S. House. In Pennsylvania, after roughly 48 bazillion dollars were spent by both sides, exactly nothing changed. In the most closely watched race, incumbent Rep. Scott Perry, who is going to steal your grandma's Social Security check and give it to a Goldman Sachs employee, comfortably bested his rival, outgoing Auditor General Eugene DePasquale, who is secretly married to AOC and hangs out with mob bosses.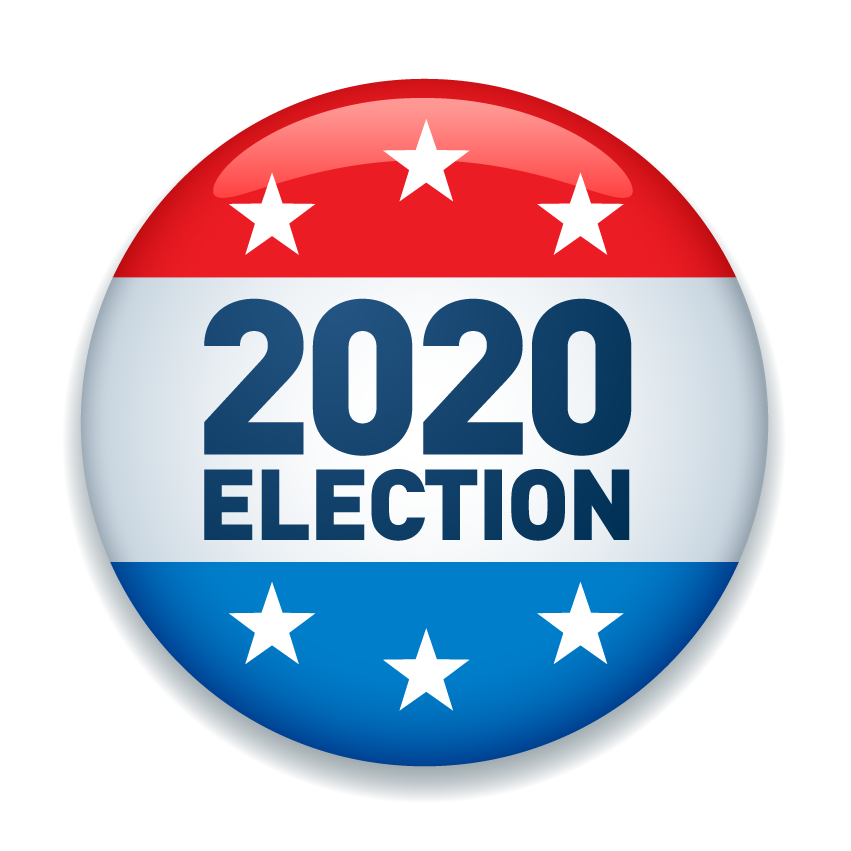 Even though their man Scranton Joe is on the doorstep, the national Democratic Party is already fracturing (not fracking, calm down) because the centrists think the progressive wing cost them seats in Congress, while the progressives say it was their organizational operations that drove the presidential tallies. On Jan. 20, it is entirely likely the Democrats will control the White House, the U.S. House and be down a mere two seats in the U.S. Senate and STILL not happy with one another. These people DO NOT suffer prosperity well. If the DNC had a theme song it would be the alt-rock band Garbage's "Only Happy When It Rains."  
Should any of you be hanging on the edge of your seat just DYING to know who won PA's row offices, it appears that incumbent Attorney General Josh Shapiro won, incumbent Treasurer Joe Torsella is neck and neck with challenger Stacey Garrity, and Republican Tim DeFoor is ahead of Democrat Nina Ahmad. Still awake out there? Good! You know who else is awake? Gov. Tom Wolf, who is thinking about having a Republican Auditor General for the next two years.
With a bunch of mail-in ballots still to be counted, it is tough to say exactly where the final numbers will land in the PA General Assembly. However, if you were waiting for a way-down-ballot blue wave, you can get some sleep now. The GOP in PA may, when it is all said and done, slightly expand their current majorities in the House and Senate. Our divided house seems to serve us well in Pennsylvania, and voters decided to hang onto it. What fun would one-party rule be? We need some occasional drama and even a full-blown kerfuffle from time to time. You don't think that (all those years ago) we designed Triad Strategies as a bipartisan firm by accident, do you? We eat drama and kerfuffles for breakfast around here. 
The U.S. Office of Special Counsel has opened an investigation into the president's use of the White House for campaign purposes. Seriously, can we go five flipping minutes in this country without a new political investigation? Put down the legal briefs and breathe, people. Maybe go for a bike ride, a jog or head to New Jersey and smoke some weed or something.   
Despite congressional hearings and a few tongue-lashings by a federal judge, the U.S. Postal Service never did get around to delivering about 150,000 ballots on time. C'mon now, people. It is not like this election sneaked up on anyone, for cryin' out loud. The people who run that operation have a whole lot of explaining to do. Hey, you know what we need? ANOTHER SPECIAL COUNSEL!
You know what could give a flying fig about elections? Our old nemesis COVID, which continues its unmitigated tear across this nation. Today marked the fifth straight day of 100,000-plus cases nationwide, while Pennsylvania topped 3,300 cases just today. If anyone is looking for any radical changes in U.S. coronavirus policy, however, remember that the president will still be the president until January. Also, the odds that Dr. Anthony Fauci gets fired in the next week just went from 1 in 3 to a dead, lock, mortgage-your-house certainty.  
Are you starting to see election maps in your sleep? Are the red and blue and not-yet-called states freaking you out and giving you mild PTSD? Well then, here is a map we found on Twitter today that contains a map showing you in which states it is legal to own a kangaroo. If you had West Virginia as one of those states where a person doesn't even need a permit to own a marsupial, you are obviously from southwest Pennsylvania and spend a lot of time mocking West Virginia.
The U.S. economy added a hair over 600,000 jobs in October, which was obviously too little and too late to save the president's bacon. The good news for him is that very soon, this sluggish economic recovery might no longer be his problem. Hey Scranton Joe, are you sure you really want this gig? By the way, as an aside… who "saves" bacon, anyway? If there is bacon lying around our house, it is getting eaten, that we can assure you. Saving bacon. How absurd. 
We are shocked and saddened this week at the loss of our good friend, Ron Donatucci. Team Triad sends out our prayers to the Donatucci family and all of Ron's friends. 
In our election themed We Can't Make Up, we take you to (where else?) Florida, where a 26-year-old man was arrested for stealing a bulldozer just to run over Biden-for-president signs. The man claimed he was too drunk to remember the incident, which in and of itself is astounding. Too drunk to remember driving a bulldozer but obviously not too drunk to figure out how to break into a construction site and steal a bulldozer? That is quite the feat!  
You are gonna wanna check back with us next week when we start to unpack all of the week's events, and the effects on Pennsylvania moving forward. Or don't. If you wanna be in the dark, that's your choice. At some point today, tomorrow, or next week, we will have a new president. No matter who it is, please be respectful of each other, stay calm and for GOD'S SAKE STAY OFF FACEBOOK! You don't need to rub the results into the face of your uncle Vito, although he totally deserves it. Be a bigger person. And from all your friends at Team Triad, have a great weekend!