Friday Happy Hour: Flamingo Edition
April 1, 2022
President Joe Biden this week announced he will order the release of a million barrels of crude oil per day from the strategic reserve for 180 days to counter sky-high gas prices. Joe is looking to throw a little supply at the demand and bend the curve. If you think 180 million barrels is a lot, consider that the reserve has almost 700 million barrels in it right now. 
Despite low unemployment rates and even lower initial jobless claims, there remains an astounding 11.3 million job openings in the country. Remember back when everyone was convinced that the only reason people weren't going back to work was the availability of pandemic unemployment benefits? Yeah, that was cute.   
Apparently, Congress is a pretty lit place, we found out this week. According to U.S. Rep. Madison Cawthorn (R-Fantasy Island), that place is Studio 54 in the late 70s, teeming with cocaine and orgies.  After a stern talking-to by House GOP leader Kevin McCarthy, Cawthorn retracted his statement. Turns out it was all, like, one dude in the parking garage ripping rails off his briefcase. 
The Biden administration is requesting another $22 billion in COVID relief funding for tests and vaccines and other bric-a-brac. You know your pandemic is finally nearing the end when relief requests go from trillions to billions. Hell, we spend $20 billion studying migratory bird patterns in this country. What's a couple bucks more for COVID?
If you have been studying Pennsylvania's population changes as the new congressional and legislative maps were drawn, you know that policymakers are going to have to face the fact that we are OLD! No, seriously, we are a state with a very large elderly population, and that fact isn't changing anytime soon.  What does that mean? Well for one, it is expensive getting old (see: health care). Also, we may wanna ask ourselves how we can rely on school property taxes if fewer and fewer people are paying them. Fun times ahead for future budgeteers. AND GET OFF OUR LAWN! 
The PA House took yet another whack at Gov. Tom Wolf's plan to enter the Regional Greenhouse Gas Initiative. We have actually kind of lost count of the number of times the House and Senate have failed to kill ol' Rasputin Reggie, but it has to at least a dozen. Hey, does anyone know how to spell "compromise?" Asking on behalf of 12 million people. 
As the General Assembly and Governor Wolf play another round of "To Toll, or Not to Toll" for much-needed bridge repairs across the state, a report was released that tells us what we all know and don't want to admit. The true cost of fixing Pennsylvania's infrastructure is just south of staggering and just north of "are you fu#@ing serious?" If you think we can get there by eliminating the time-honored "waste, fraud and abuse," just… stop. Please. Sit down. The adults are talking now.  
Food pantries are still getting quite the workout, we learned this week. The pandemic brought the nation's food insecurity into sharp focus, and the inflation that is gripping the country is not helping. So, if you have some spare change, think about helping one of these pantries or your local food bank. You can also just chat with Triad's own Olivia Rindfuss, who will tell ya all you need to know about the Central PA Food Bank while respectfully and sweetly parting you and your money for a great cause.
Some dude from New Jersey and another guy from Connecticut argued a bunch on a stage this week as both tried to make the case that they were more qualified than the other to represent Pennsylvania in the U.S. Senate. For those who think this is some novel phenomenon, we give you Sen. Hillary Clinton, from the Empire State via Little Rock. 
In other political news, the House and Senate slates are now complete, and the race for control of the General Assembly is on like Donkey Kong, babies. Coming to an e-mailbox near you: unending pleas for campaign cash and the requisite predictions of DOOM if you don't donate fifty bucks RIGHT NOW before our totally made-up midnight fundraising deadline! MY OPPONENT IS TRYING TO DESTROY AMERICA, WHY AREN'T YOU HELPING ME??? 
Breaking news: Trader Joe's has opened in Camp Hill, causing mass hysteria amongst central Pennsylvania shoppers. Avoid Cumberland County at all costs for the next year.
In our first-ever Triad Sports Minute, the rundown looks like this: The Philadelphia Flyers will again be golfing instead of playing in the Stanley Cup playoffs, while their western rivals the Pittsburgh Penguins will be there for the gazillionth straight year because Sydney Crosby is a robot. The Philadelphia Phillies, meanwhile, have added some power bats to their already-potent lineup (welcome Mr. Schwarber and Mr. Castellanos!), while not surprisingly, the Pittsburgh Pirates are heavy favorites to win the AA championship this year. 
It is Women's History Month, and we hope you've been checking out the Triad socials, as we've been having great chats with some bad*ss women who are blazing the way in politics.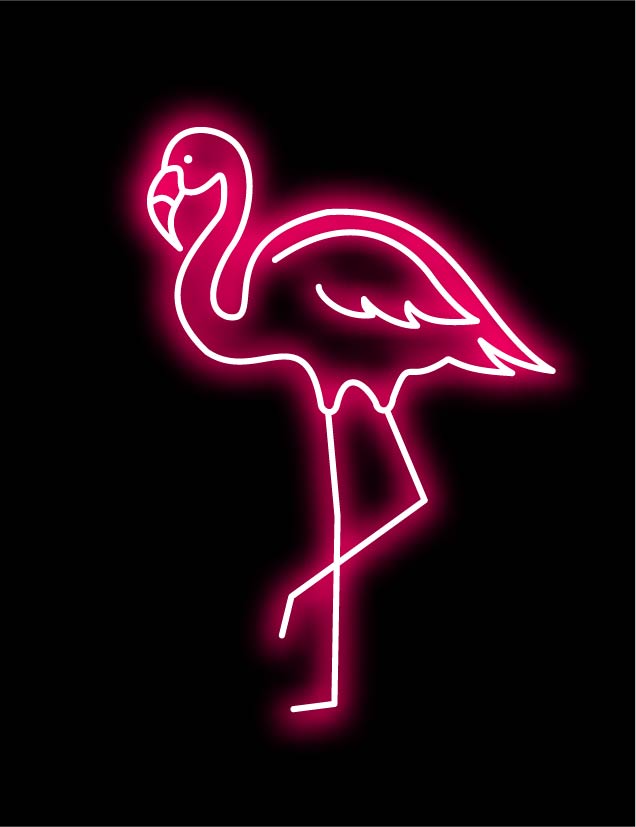 In our We Can't Make This Up segment, we take you to Texas, where Flamingo 492, who escaped the Kansas City Zoo in 2005, is still living its best life. We would like to suggest changing the flamingo's name from 492 to Andy Dufresne.  
That's what passes for news around here, as the days grow longer and the temps start to rise. Before you know it, you'll be sitting in a puddle of your own sweat in suffocating heat while waiting on a Senate hearing to begin. Or, you can just go ahead and hire us, and we will do it for you! From all your friends at Team Triad, have a great weekend!