Friday Happy Hour: Blind Date Edition
March 18, 2022
Every now and then, March 17 sees the collision of St. Patrick's Day and the kickoff of March Madness.  Yesterday was one of those days, and if you were within a mile of a sports bar, you are likely hungover as hell today. We will be gentle with our news so as not to exacerbate your pain.  
The U.S. economy is now entering a phase known as "shrinkflation," wherein manufacturers give us products that are slightly smaller than usual to account for inflationary prices. As an example, you may have noticed during your March Madness party that there were four fewer Doritos in the bag than usual. That is shrinkflation, babies, and we don't like it. Not one little bit.  
The U.S. Senate passed the Sunshine Protection Act, which aims to make Daylight Savings Time permanent. We appreciate that someone is trying to protect the sun, quite frankly, given its importance. The bill now heads to the U.S. House, where it will be gutted and turned into the Plunge Us All into Eternal Darkness Act.
Russia did its best "I know you are but what am I" by imposing sanctions on a bunch of top Biden administration officials, including the president's dead father for some reason. Looks like Jen Psaki won't be able to access her Russian bank account or vacation in Volgograd anytime soon. Poor woman. 
The latest and greatest COVID variant has been identified, and its name is Deltacron, which sounds incredibly similar to "Delta Dawn," which is now stuck playing on a loop in our brain. What's that flower you have on? Dammit! 
The brand-new legislative maps are now in place for the upcoming primary elections after the PA Supreme Court swatted away challenges to them. This is good news, as some legislators were getting downright CRANKY about the delays. 
On the congressional map front, a whopping 56 people will be on the ballot for the state's 17 congressional districts. Congress must be a pretty sweet gig, huh? It seems to be the one job that has more applicants than vacancies these days.  
Gas prices are falling a bit this week (not nearly as quickly as they went up, for sure) but local transit agencies are still seeing people flock to trains and buses because they would rather not take out a second mortgage for a tank of gas. This, of course, will start to strain these systems to the point where elected officials will decide that transit really needs more money, right up until gas prices fall and everyone forgets about transit again. Rinse, repeat. 
Meanwhile, in Maryland, the state gas tax will be temporarily suspended. And by temporary, we mean 30 days, which ain't gonna solve anyone's problems, so you do you, Marylanders. 
Gov. Tom Wolf will take one final swing at changing the regulations for the state's charter schools. The Independent Regulatory Review Commission (or IRRC to the cool kids) will kick the tires on Wolf's plan, once again making IRRC relevant to a bunch of people. Remember RGGI?
Here in bucolic Dauphin County, there is bipartisan agreement that tolling bridges is bad, largely because the War of the Shores (East v. West) would be even worse if the South Bridge were tolled. It's all fun and games until New Cumberland starts taking hostages. Anyway, having heard from folks across the state who don't like tolling, we anxiously await the alternatives. We'll wait. 
There is also bipartisan support for making the venerable Hershey Kiss the official state candy. Fine by us, as long as Heinz becomes the Official State Tomato-Based Condiment. You can all get outta here with that Hunts bullcrap. 
New home construction jumped an astounding 22% over the past year, meaning that the insanely expensive housing prices we are seeing today may finally start to level off. Also, if you are handy with the tools, a career in home construction looks like a pretty safe bet right now. 
The Pennsylvania job picture brightened a bit this week with payroll being expanded and unemployment inching lower. Of course, we are still not down to the national average for unemployment, which has been the case in Pennsylvania since Willie Penn strolled the grounds.  Pennsylvania never leads the nation in anything, except for the amount of municipal waste we import. Landfills are us, baby.  
One of Governor Wolf's goals was to make Pennsylvania government more renewable-energy friendly, and his Department of Conservation and Natural Resources is playing right along, building lots of solar arrays on state lands. You know what would also help? A huge new wind project in Schuylkill County.  Just sayin'.  
Shameless Client Plug Alert! Our good pals over at Independence Blue this week unveiled their Accelerate Health Equity Initiative to bring about a healthier Philly. Check out their good works here! 
Also, we send a hearty congratulations to Dr. Rachel Levine for being named the USA Today Woman of the Year!
Over on the Triad socials, we remind you that March 22 is the next Tuesdays with Triad. Come have some refreshments with us on our roof!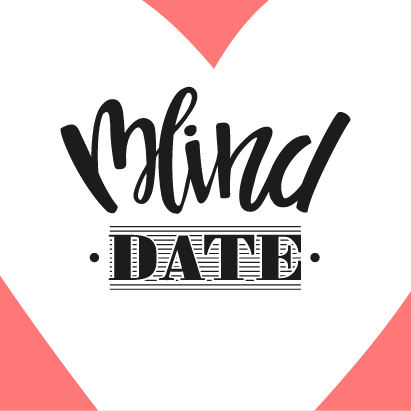 In our We Can't Make This Up segment, we take you to Zhengzhou, China, where a woman got trapped in the house of her blind date for almost a week when authorities imposed a COVID community lockdown while she was waiting for dinner. We would probably have just walked out, volunteered to get COVID and been done with it instead.
That's what passes for news around here on a beautiful Friday at Triad World Headquarters, where you can see the West Shore from our windows, much as Sarah Palin could see Russia from hers. Better not try anything, New Cumberland; we see you. Until next week, from all of us at Team Triad, have a great weekend!