Biden's Roots Run Deep in Pennsylvania
By: Daena Ortenzio
Biden's Pennsylvania Roots Run Deep 
The Keystone State has played a crucial role in the contentious 2020 Presidential Election, even going so far as to make a name for itself by being the most visited state in the country during the campaign.  
On the campaign trail, President Biden openly touted his strong ties to Pennsylvania, citing his childhood in Scranton, PA, quite frequently. However, his allegiance to our Commonwealth did not stop after all the ballots were counted. Only three months into his new role as Commander in Chief, President Biden has travelled back to Pennsylvania as the first stop on his 'Help is Here' tour and hasn't stopped since. 
Visits on Pennsylvania 
Last month, the President visited Smith Flooring, a minority-owned flooring company in the Southeast, PA, to highlight his administration's $1.9 trillion COVID-19 relief package and discuss how they can help small businesses that are struggling. This was the first of many visits both President Biden and Vice President Kamala Harris will take to critical battleground states to highlight the benefits of the legislative package to small businesses who could benefit. 
During the visit, Smith Flooring discussed how the pandemic has significantly impacted their business, explaining that they lost 20% of their revenues. However, they believe they are still standing today due to the generous PPP loans that they qualified for. Biden continued to ask what more the administration could do to assist small businesses, but the representatives from Smith Flooring continued to thank President Biden for visiting and for fighting for small minority businesses. 
Last week, President Biden held his first formal press conference, where he unveiled his plans for a significant investment in our country's infrastructure. Yesterday, he travelled to Pittsburgh to visit the Carpenters Training Center to discuss his "Build Back Better" infrastructure plan. This is his proposed $2.3 trillion plan to support new infrastructure which is is anticipated to include funding for roads and bridges and electric grids while also addressing climate change and income inequality. 
He specifically noted in his remarks that "The American Jobs Act will modernize 20,000 miles of highways, roads and main streets that are in difficult, difficult shape right now. … We'll also repair 10,000 bridges … and (fund) desperately needed upgrades to unclog traffic, keep people safe and connect our cities, towns and tribes." While speaking to the crowd he mentioned the significance of his trip, as he ran his campaign on rebuilding the backbone of America and he was proud to discuss how he would accomplish that during his first time back to The Steel City  since the election.  
Historic Cabinet Nomination 
Most notably, President Biden made history by reaching into Governor Wolf's cabinet and nominating Dr. Rachel Levine, PA's former Secretary of the Department of Health, as the Assistant Secretary for Health and Human Services. This was a historical decision as Levine is the first transgender woman ever to be confirmed by the United States Senate, although was done by a narrow margin with a vote of 52-48.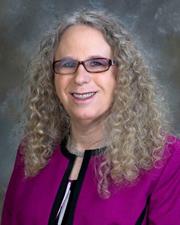 Levine played a key role in Pennsylvania's COVID-19 mitigation efforts and was criticized quite harshly by the media on her progressive stance to close down the state. Following the nomination Levine was quoted to say that she was very proud of her work in Pennsylvania with the Department of Health in working to address COVID-19, the Opioid Epidemic, HIV, and a number of other health related issues that have affected the Commonwealth.  
In Biden's short time in the oval, it is evident that his strong ties to Pennsylvania will play an integral role in his political agenda over the next four years. It is not a coincidence that Pennsylvania was the first stop for both the 'Help is Here' and 'Build Back Better' tour and PA will be a state to watch in terms of the upcoming U.S. Senate contest, their agenda in dealing with oil and gas in this country, and the implementation of Biden's overall political agenda.