Triad's Managing Partner Earns Vistage Award
Triad Strategies celebrates President and Managing Partner, Roy Wells, for his recognition as a 2020 Vistage Leadership Finalist for his continued commitment to growth and excellence as a leader.
Vistage is the world's largest executive coaching organization for small and midsize businesses. Vistage offers different programs for CEOs, small business owners, key executives, and emerging leaders.
Nominations are submitted by members of their own peer advisory groups, who recognize the efforts of their colleagues to create a real difference within their companies, their Vistage group, or their community. Each Vistage peer advisory group is made up 12-16 other CEOs or local business owners who are always from non-competing industries and have no agenda but to help each other succeed.
To qualify for this Member Excellence Award, leaders must display the following qualities: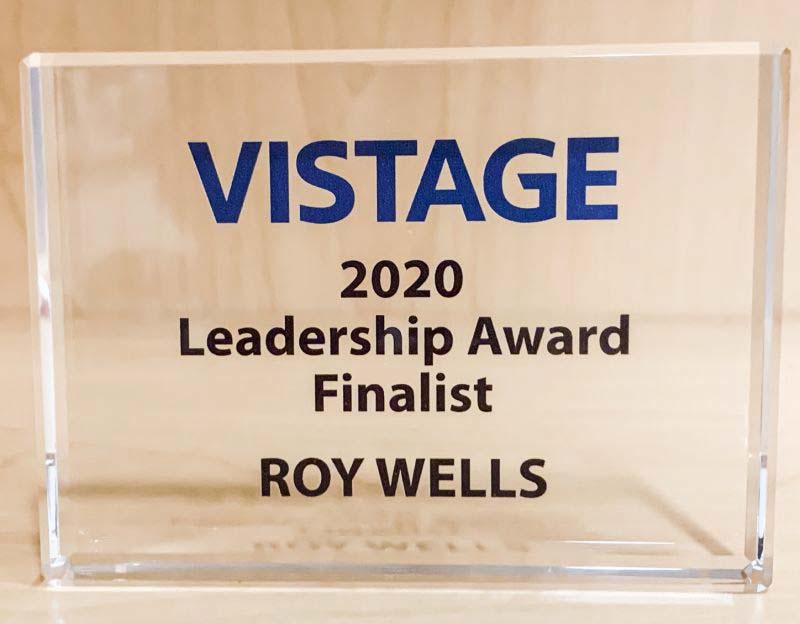 Works on self as much as on the business.
Listens — really listens — and is there for their team or other group members.
Has implemented significant change in their business and overcome adversity.
Has a zest for learning and problem-solving that is contagious.
Realizes the work they do now lays the groundwork for the future.
"To say that 2020 was a challenging year for business leaders would be an understatement. And to receive this acknowledgement during that year is truly special. I am humbled and grateful for the honor," said Roy Wells.
Join us in congratulating Roy on his achievement!