April 29, 2022
This week we observed Holocaust Remembrance Day. We humbly ask that you take a minute to do so yourselves if you haven't already.  
A new report was released this week alleging that up to 60% of all Americans have been infected with COVID at some point during the pandemic. SIXTY! Despite vaccines, masks, social distancing and enough Clorox Wipes to circumnavigate the earth twice, six in ten of us have already had it. Seems that the more we think we know, the more COVID just laughs at us. 
Dr. Anthony Fauci made two completely normal and non-contradictory statements when he declared that we are out of the pandemic phase, but then said THE NEXT DAY that COVID is still a pandemic. Yup, clear as the Mon River after a storm, Tony. Thanks for clearing all that up. 
The Primary Elections are (mercifully) only 19 days away, and the deadline to register to vote is Monday.  Please make every effort to be among the 23% of the state's eligible voting population who can be bothered to choose our nominees for the fall. For the November campaign season, the following words are banned from the airways: woke and RINO, unless you happen to be referring to an actual rhinoceros.  
Do you know who won't be voting on May 17? Independents. Once again, our non-party-affiliated pals will have no date for the prom since they are not eligible to vote in this fine Commonwealth for some insane reason that no one can actually articulate. 
The nation's economy unexpectedly contracted by 1.4% (more swell news for Uncle Joe) as fears of a recession began to emerge. On the other hand, jobless claims are at their lowest level since 1970, when you would drive down to the unemployment office listening to "Bridge Over Troubled Water" on your AM radio in your Chevy Impala. Our economy seems to have a touch of schizophrenia.  
There were more debates this week for the major offices on the ballot. Once again, many of the front-runners decided they had better things to do, while presumptive Democratic gubernatorial nominee Josh Shapiro spent yet another week shooting basketball, raising gazillions of dollars and debating himself. 
The PA House passed a measure that will cut the state's corporate net income tax. After several hours of fiery debate, the measure passed with 195 yes votes (out of a possible 203). Lotta loud noises for something that passed damn-near unanimously and that the governor supports.
Meanwhile, Governor Wolf is out on the hustings (we love that word), making the case for his plan to send $2,000 stimulus checks to Pennsylvania households. Wolf's plan uses the unspent federal stimulus money, and after proposing to use that loot a thousand different ways and being rebuffed by the GOP-led General Assembly, Wolf finally threw up his hands and said, "just give everyone some cabbage and call it a day." 
People who are opposed to bridge tolling went to court to stop the state from tolling bridges. They asked for an immediate injunction to stop tolling even though said tolling is probably still three years away.  
Meanwhile, passenger rail between Reading and Philly might be on the horizon for the first time in 40 years. The Schuylkill River Passenger Rail Authority is now a thing, and if you have made your way around this weekly missive the past few years, you know we are pumped because we LOVE us some trains. 
A recent survey in Pittsburgh showed that 93% of all hospital workers have contemplated quitting their jobs recently. That number is, um, ALARMING! Let's all try not to act like jackwagons around health care workers anymore, shall we? Seems like they've collectively had enough of our self-important, entitled behavior. 
Next week marks the official start of turkey-hunting season in Pennsylvania. Now, we are sure there is a good reason that particular season starts in May, but it would seem like there should also be a turkey hunting season in November, say the second week, maybe? If you are an expert on the subject, feel free to school us on this.  
In our occasional look at Pennsylvania sports, the Eagles landed a mountainous human named Jordan Davis in the NFL draft Thursday, along with an all-pro wideout. Your move, Jerry Jones! Over in Pittsburgh, the Steelers did the most yinzer thing imaginable by drafting former Pitt quarterback and current yinzer Kenny Pickett. There were shouts of joy at the Triad Pitt Alumni Association meeting.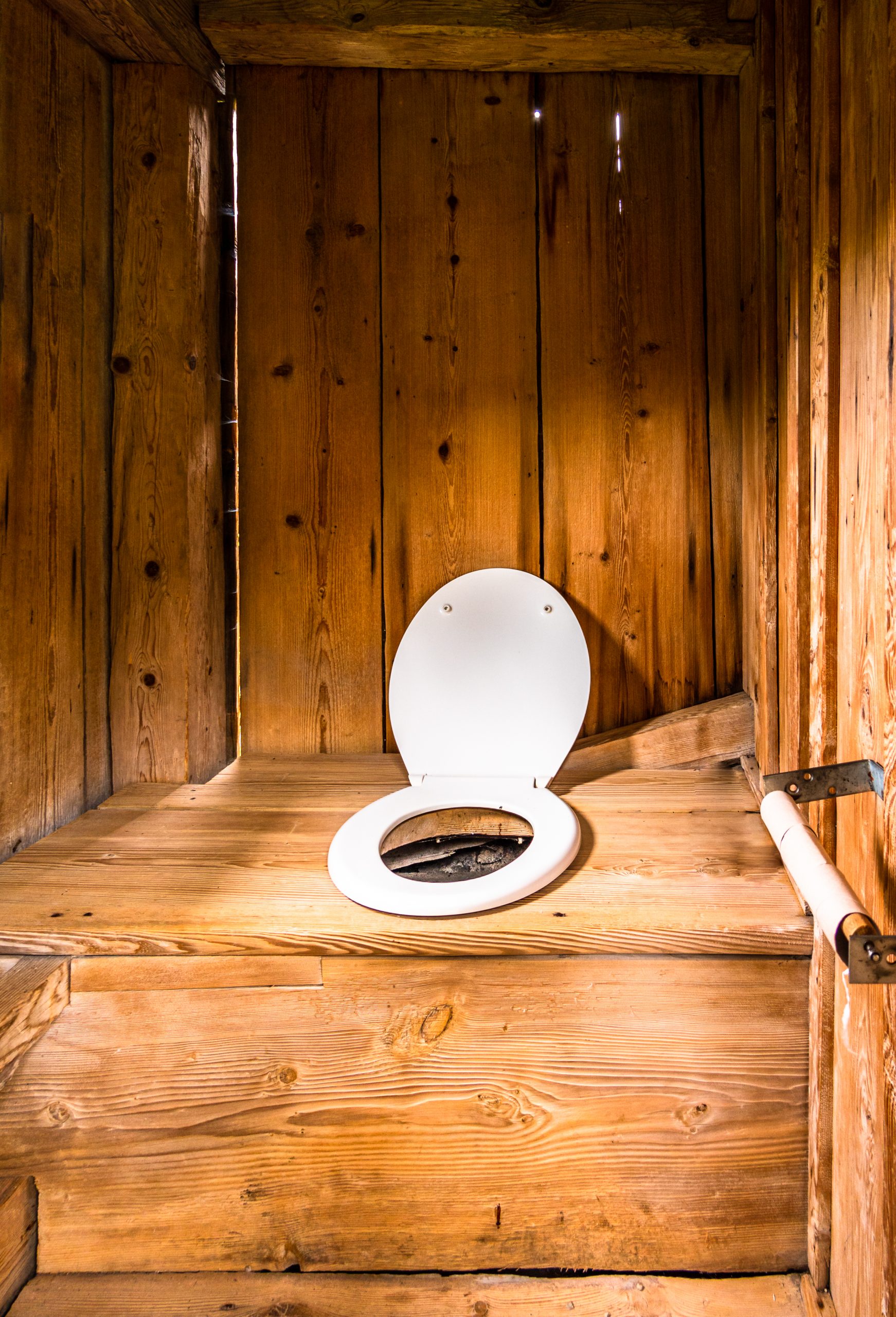 In our Shameless Client Plug this week, our friends at the Pennsylvania Pretrial Partnership kicked off their campaign to reform the cash bail process with a hearing in front of the House Democratic Policy Committee. Check it out and give their socials a follow.  
In our We Can't Make This Up segment, we take you to Quilcene, Washington, where a woman attempted, poorly, to retrieve a phone that she dropped into an outhouse toilet, only to fall headfirst into it, necessitating a rescue by the local fire department. The good news is that she found her phone.  The bad news should be pretty apparent.
That's what passes for news around here, as we welcome May in all its splendor (cue the Justin Timberlake memes.) We remind you again to register to vote if you have not already, and we will be back here next week because we get paid handsomely to do this nonsense. From all your friends at Team Triad, have a great weekend!